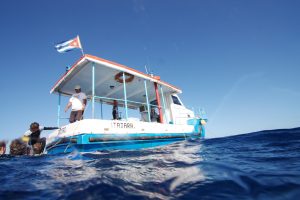 By: Katherine Angier and Dan Whittle
Over the past few years, U.S. policy toward Cuba has been a series of unilateral actions that have had severe impacts on the Cuban economy and undermined its emergent private sector, without any apparent benefits to the U.S.
Diverse groups are pushing back against these restrictions, from the U.S. Chamber of Commerce to public interest groups, from churches to a growing bipartisan coalition in Congress. They recognize that engagement is still our best chance of resolving decades-long disputes and tackling shared challenges.
The administration's approach has substantially decreased economic and cultural exchange and created a chilling effect in other areas. Nonetheless, not all doors to travel, dialogue or cooperation have closed, and it's essential we work to keep them open. In particular, the ongoing collaboration between Cuban and U.S. scientists has been fruitful, with tangible benefits to the people of both countries. Read More »