The government of Belize has just made major voluntary commitments at the United Nations Oceans Conference that, once implemented, will secure Belize's fisheries as an engine for sustainable development.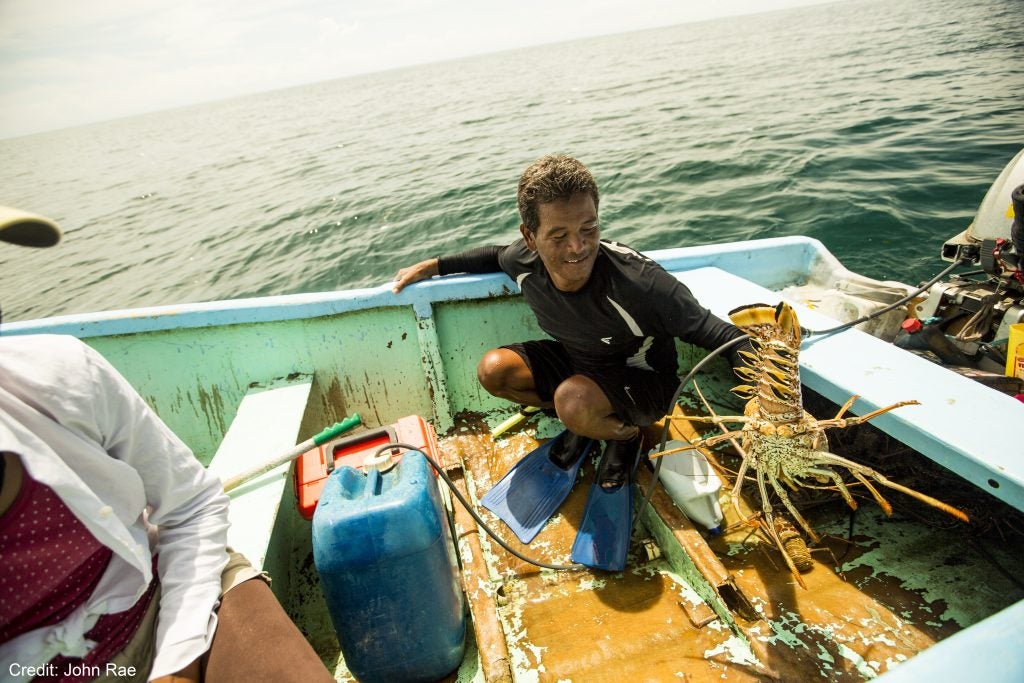 Healthy oceans and sustainable fisheries are crucial for poverty alleviation, food security and generating economic growth in low and middle income countries. This goal is reinforced by the United Nations Sustainable Development Goals which declare a target to "conserve and sustainably use the oceans, seas and marine resources for sustainable development." The health and vibrancy of Belize's coastal communities, where 15,000 people depend on fisheries for their livelihoods, depend on this target becoming a reality.
Last week, fisheries ministers, fishermen, community leaders and the conservation community from around the world gathered at the United Nations Oceans Conference to share experiences and strategies for achieving this vision, and declare voluntary commitments for good stewardship of the oceans.
The Government of Belize, representatives of Belize's fishing community, Environmental Defense Fund, Wildlife Conservation Society, Toledo Institute for Development and Environment and The Nature Conservancy presented Belize's major achievements in sustainable fisheries at the conference. At the gathering of leaders and experts in fisheries management from around the world, Belize's Minister of Agriculture, Fisheries, Forestry, the Environment, Sustainable Development & Climate Change, Minister Omar Figueroa, highlighted the major step Belize took in partnership with Belize's fishing and conservation community to end open access fisheries, and implement the world's first national system of multispecies fishing rights for a small-scale developing world fishery, called managed access. In some fishing areas, this system is already yielding benefits as fishermen are reporting higher catch, and illegal fishing has dropped 60%. Read More »