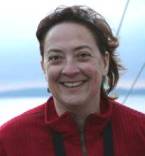 The latest issue of High Country News has a good story on one type of catch share program—for crab in Alaska. I found Matt Jenkins' take on catch shares balanced and engaging—he covers the benefits of catch shares and fairly points out some of the challenges this fishery has faced.
Among Alaska crab fishermen, safety, economic stability and resource sustainability have all improved. And while crew pay has doubled, there are fewer crew jobs than there were. Jenkins also explains why crew members are finding it is a lot harder to work their way up from deckhand to captaining their own boat. (Some of the design mistakes in the crab program, I am glad to say, are not allowed under the current fisheries law.)
The good news is that well-designed catch shares have been and can be designed to protect community and crew interests too. The red snapper catch share in the Gulf of Mexico and the halibut and sablefish catch share in Alaska are good examples of how catch shares have improved economics and resource sustainability while at the same time enhancing the stability of fishing communities. 
And other new ideas are being tried out across the country, including limiting consolidation, devoting a part of the quota to conservation or to address community concerns, creating community quota banks, and creating loan funds that can help keep quota in local communities. (Interestingly, the design of the crab program was determined by a special Act of Congress which helped lock in some serious problems—and the design did not include some of these creative options.)
Catch shares are already proving that they can end the race for fish and prevent – and even reverse – the global collapse of fisheries.  Catch shares present a new opportunity for fisheries at a time when many ocean fisheries and the communities that depend on them face a steep decline. As more fisheries move to catch shares, careful and creative design solutions will help improve catch shares for all the stakeholders.