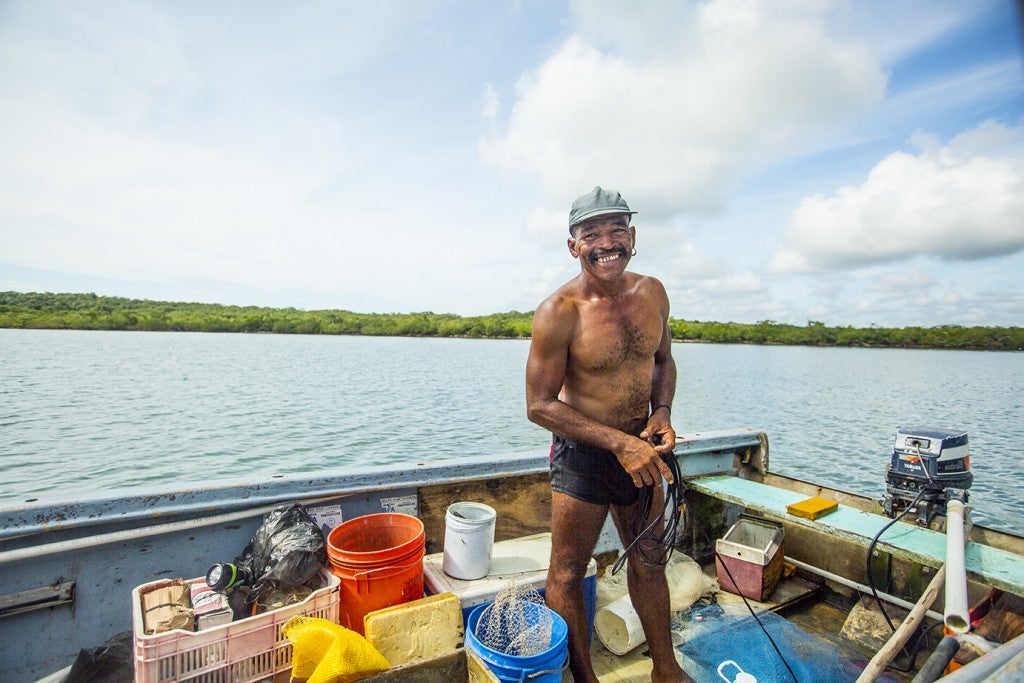 Picture the world's oceans once again abounding in fish, as part of a thriving and diverse marine ecosystem that supplies people with an increasing amount of protein rich food.
This can be the future. Within our lifetimes, improved fishing policies and practices can help create much healthier oceans that support more fish, feed more people, and improve livelihoods. These outcomes go hand in hand, because a healthier, more resilient ocean is also one that can support larger harvests.
This World Fisheries Day, we are optimistic that despite challenges facing fisheries, there is a bright future for both fish populations, and the people who depend on them.
Here are 5 progress points from 2015 that give us hope:
Global oceans can yield more fish, more food, and more prosperity: At the World Oceans Summit in June, we previewed a bio-economic model that shows a triple win for fisheries with smarter management. Our preliminary results show that global fisheries, if managed sustainably, could yield 23% more wild fish, generate 315% more profits, and boost the amount of fish left in the water for conservation by 112%. If we get fishing right, we can reverse the threats facing fisheries and coastal communities within our lifetimes. Read more here.