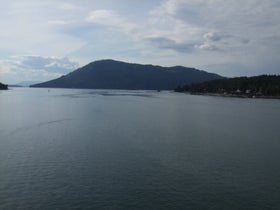 I just read A Cautionary Tale About ITQ's in BC Fisheries by Ecotrust Canada.  What struck me most is that we seem to be moving beyond the debate about whether catch shares provide conservation benefits.  It's clear that they do.
In the paper, Ecotrust affirms the conservation benefits of ITQs, Individual Transferable Quotas, one form of a catch share:
"[ITQs] make fishermen responsible for keeping within an individual catch limit thereby ensuring that the entire fleet stays within a strict TAC [total allowable catch]." 
The article goes on to say that, for this reason, ITQs have been good for conservation.   It also says that ITQs can increase the economic performance of a fishery.
As catch shares become more common, a close look at particular aspects of catch share design can help create a healthy dialogue about how best to fine-tune the programs.  We should aim to optimize conservation benefits while ensuring the highest possible benefits for fishing communities.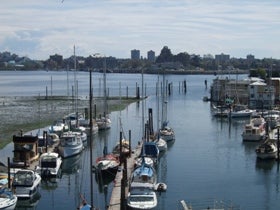 Ecotrust highlights that catch shares have led to increases in the value of fisheries.  Significant societal benefits are associated with these changes, including providing fishermen and crew with more stable jobs; providing opportunities for creative business innovations; more highly valued seafood; and increased investment in modernizing fishing boats and gear.  However, Ecotrust focuses on the economic impacts on a specific group of stakeholders in fisheries:  primarily fishing crews.  Ecotrust's central complaint is that the practice of leasing quota share disadvantages British Columbia fishing crews, compared to share owners or other stakeholders.
The design of any fishing regulation should be as fair as possible with regard to participation by all of society in the economic upside of well-managed fisheries.  Most unfair of all would be to continue managing our fisheries on an unsustainable course.
The paper points to specific solutions to the concern of fairness in catch shares: including community hold backs, direct community allocations, owner-on-board requirements, territorial use rights and other mechanisms.  EDF has advocated and even pioneered these types of tools in past and current catch share design processes.  Our goal, which we share with Ecotrust and many other fishery stakeholders, is to maximize the positive socio-economic outcomes and minimize the negative ones — once conservation performance is assured.