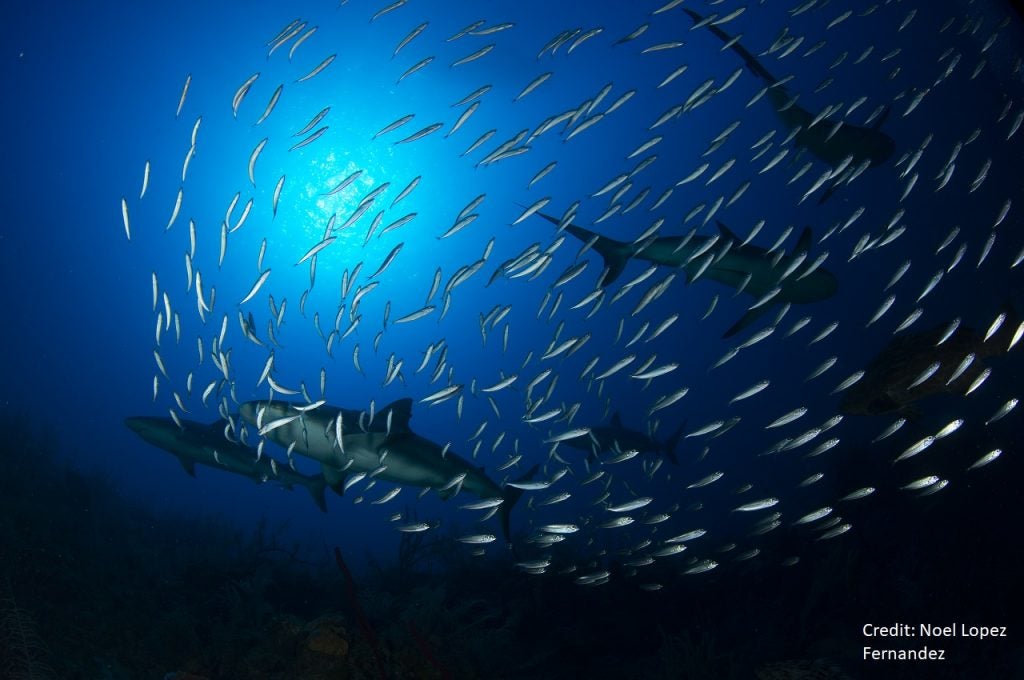 Worldwide, there is considerable interest in developing fishery management options that balance social, economic and ecological goals for multispecies fisheries. Ideally, fisheries management should strive not only to produce good yields from single stocks, but also to avoid serial depletion and prevent adverse impacts of fishing on marine ecosystems — a difficult, but achievable task. Though this task is further made daunting, as most fisheries catch multiple species. What are the options for multispecies fisheries? How can we balance the tradeoffs between traditional fishery management of single species and other multispecies management options, while minimizing impacts on catch and profit of target species?
In our new publication, scientists, academics and practitioners share case studies that address these questions, offering the opportunity to identify tools and pathways for managing multispecies fisheries that can be scaled-up around the world.
What are multispecies fisheries?
Multispecies fisheries often face greater sustainability challenges — and these challenges will grow in the face of climate change.
Many of the world's fisheries catch multiple species, either as directed catch or bycatch. Catching multiple species that differ in productivity (i.e., the ability to grow and reproduce quickly, and therefore replenish future offspring) together creates a risk that lower productivity species will be depleted, altering species interactions and entire ecosystems. Species with high productivity that are more difficult to deplete (e.g., sardines or crabs) are more resilient and can persist even when fishing effort is high. While many single-species fisheries are becoming more sustainable thanks to
science-based management strategies
, multispecies fisheries often face greater sustainability challenges — and these challenges will grow in the face of climate change.
Multispecies fisheries may involve commercial, artisanal and recreational sectors and can be large-, medium- and small-scale, often spanning multiple landing sites. This complexity hinders monitoring and assessment to establish adaptive science-based management for resilient multispecies fisheries, and puts at risk food sources, jobs, profits and coastal community livelihoods and culture.
What is the solution?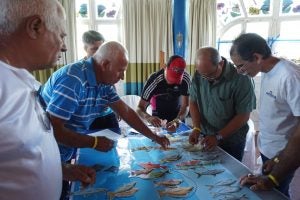 A better question might be: why don't the fishery management approaches that are typically used with single-species fisheries work for multispecies fisheries? Some fisheries catch just one species — think of fishers harpooning tuna. Much of the theory and practice of fisheries science and management is focused on these kinds of fisheries. One approach to managing multispecies fisheries, which is actually quite common, is to simply pretend that we are managing just one species, or to focus management on one or two species, and ignore the rest. However, this approach can result in the serial depletion of higher-trophic level stocks (e.g., groupers, snappers, sharks), and subsequent replacement with lower-trophic level species (e.g., small pelagic fish, crustaceans, octopus), which is also known as "fishing down the food web." Serial depletion can not only result in fishery collapse, it can also result in ecosystem collapse. Typically, large, tasty fish that grow slowly and are easy to catch are depleted first; for example, groupers. Then smaller, less conspicuous fish are depleted, such as flatfish. Finally, the fishery focuses on small pelagic fish, like sardines and invertebrates — but even these can be fished down if fishing pressure is extremely high. The answer is simply that the single-species approaches overlooks the complexity of the fishery and the fish that are harvested.
In our research, we looked at seven different case studies. These include:
We explore how fisheries transition from a single-species management mindset to implementing adaptive and climate-resilient multispecies fisheries management. Each of these fisheries have different levels in data richness, governance structure and management resources, but share the need to implement climate-resilient multispecies fishery management plans. This collaborative research dives into common challenges, tools and pathways used to transition to climate-resilient multispecies management.
Ultimately, the research identified various analytical tools and decision-making processes that support this transition, including:
networks for communication and capacity building (e.g., learning networks, fisher exchanges)
community-based fishery monitoring
bioeconomic modeling
leadership and women fisher development programs
recognition and use of traditional ecological knowledge
and the fish baskets approach
The most common feature among the case studies is the use of participatory stakeholder processes.
What are fish baskets?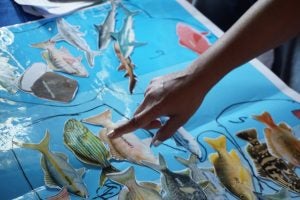 One of the ways to transition away from the challenges of managing multispecies fisheries with a single-species mindset is to consider the fish basket approach.
With this approach, multispecies management is simplified. For example, a fishery that catches 200 species could conceivably be managed by assessing only 10 indicator species and maintaining accountability to only 10 harvest control measures to control fishing mortality, if all of the species can be grouped into 10 management baskets.
After rapidly estimating the relative vulnerability and current depletion/health status of all the species in a multispecies fishery, the species are then sorted by these two measures. This process creates initial management baskets of groups of species with similar vulnerability and health status characteristics that then need further refinement by stakeholders based on how the species are caught, where the species are caught, risk tolerance of serial depletion, etc. Once stakeholders determine the appropriate management baskets of groups of species for their fishery, they can choose an indicator species with life history and vulnerability characteristics that are typical of the category, assess that species, set a fishing mortality target for that species, and then apply the same fishing mortality target to the rest of the species in the category.
Using the fish baskets approach and other approaches, multispecies fisheries management shows great promise to reduce or prevent serial depletion and associated adverse impacts on social, economic and ecological fishery performance goals by allowing for a more holistic understanding of the effects of fishing, climate and other stressors on the ecosystem.