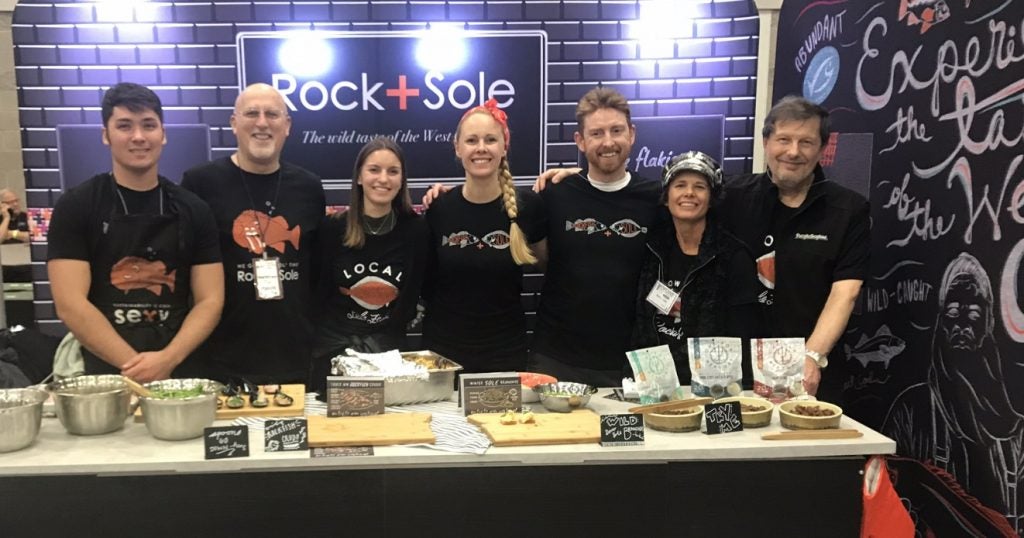 Only 15 minutes had passed since the doors opened for the 14th annual Portland Seafood and Wine festival, and already a crowd was forming around the Rock+Sole booth. Attracted by the bright design of the mock kitchen and the sight of delectable seafood samples being prepared, visitor's faces lit up with curiosity and excitement as they approached. "Step up and try some 100% sustainable, healthy and delicious rockfish and sole!" shouted Jana Hennig, Executive Director of Positively Groundfish, a non-profit trade association whose mission is to promote fish species coming from the West Coast Groundfish trawl fishery.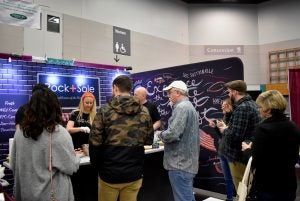 As people tasted the samples of Rockfish Crudo and a Dover sole Brandade created by Chef Chris Bailey, I asked them, "Have you ever tried rockfish/sole before?" Many said, "Yes, of course, but not like this!" Over half of the approximately 3,000 visitors to the booth had never heard of rockfish or Dover sole. "Did you know these fish come from a certified sustainable fishery and are caught right off our coast?" The answer was often a surprised "No, but now that I know I will look for it." Or, "Where do I find them? Where is your restaurant located?"
But you see, Rock+Sole isn't a restaurant, it's a movement to get U.S. consumers hooked on West Coast rockfish and sole.
Pacific rockfish (aka Pacific snapper) and soles, flatfish such as Dover and Petrale, were once some of the most commonly available seafoods on the west coast. They are caught as part of a multi-species trawl fishery targeting groundfish – fish living on or near the bottom of the sea. "The trawl fishery was active in every port from Morro Bay, CA to Neah Bay, WA, it's what kept the lights on for the processors," says Brad Pettinger, a long time commercial fisherman out of Brookings, Oregon and current Board member. Read More »