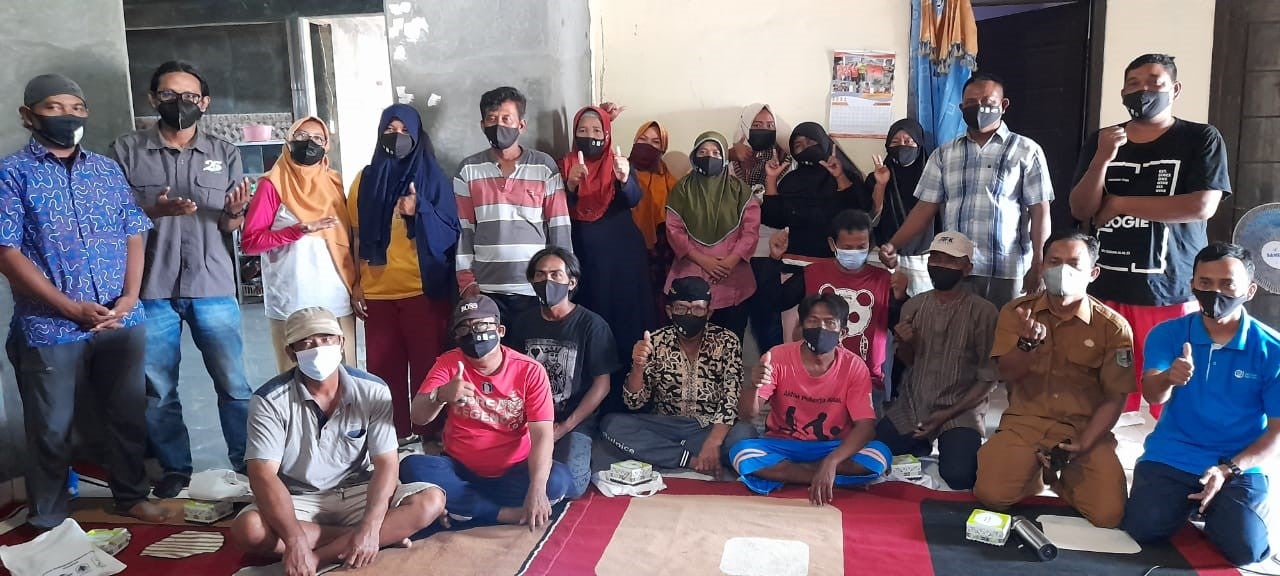 By Onesya Damayanti and Ria Fitriana
EDF strives for sustainable solutions to the world's most pressing environmental challenges that come from empowering the people and communities we work with. And in Lampung, Indonesia, on the southern tip of Sumatra Island where one of our projects is based, improving financial literacy is essential for the transition to sustainable fisheries management.
In Lampung, our focus is mainly on the sustainable management of the blue swimming crab fishery. Lampung is responsible for 10-15% of blue swimming crab — or BSC — production in the whole nation. So the BSC stock and its surrounding ecosystems must be properly managed to avoid the shortage of BSC population in the area. With overfishing and other challenges threatening to bring negative impacts to the local economy of Lampung and the people who rely on it, financial literacy is essential. Here, we'll cover how this topic is moving forward at the local level and how financial literacy has supported women fishery workers in building better livelihoods.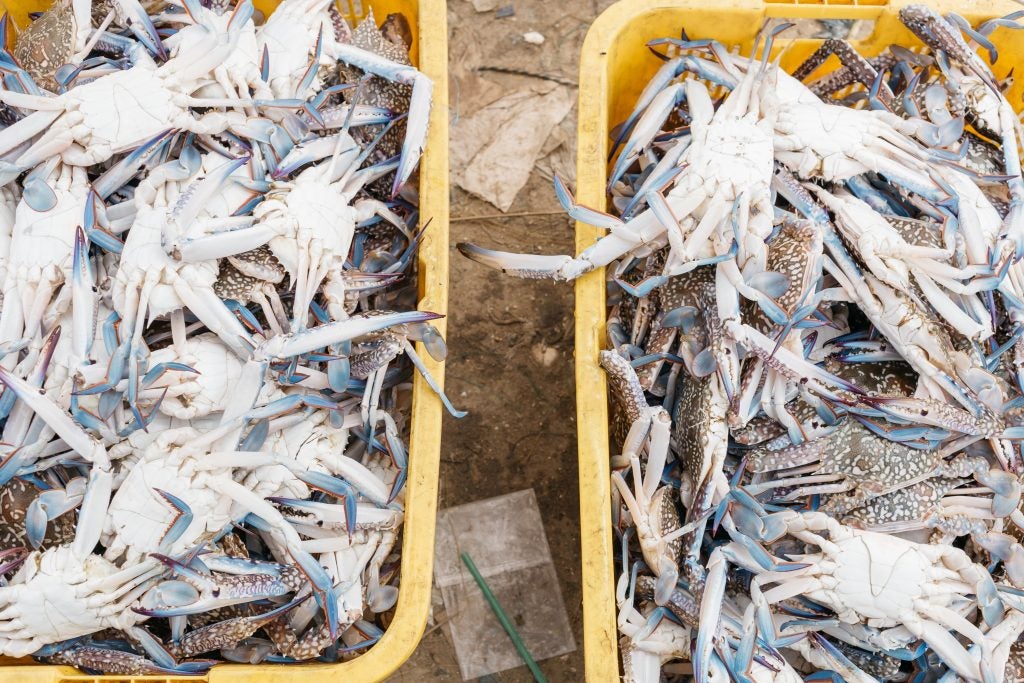 Lampung includes more than 4,000 fishers and 2,000 fishery workers in mini plants and five processing plants; women workers dominate these latter processing jobs. We learned that women workers in the area contribute greatly to making financial decisions for their households. Yet, their financial literacy is considered low. The lack of financial knowledge and skill makes using their incomes effectively a more challenging task in most households, let alone the concept of financial planning that involves income allocation to expenditure, savings and investment.
According to the National Survey of Financial Literacy and Inclusion by the Financial Services Authority, the 2019 financial literacy index in Lampung was 30.97%, and the financial inclusion index was 61.94%. This shows that Lampung, as the third-largest blue swimming crab producer in Indonesia, is still sitting below the national average for financial literacy: 38.03% and 76.19% respectively.
How did the Lampung community members seek out solutions? Learning goes both ways and with a participatory approach that included local organizations, the community was willing to learn. EDF worked with our partner YAPEKA — a local foundation engaged in natural resource conservation education and breaking the cycle of poverty. As a start, the Lampung community participants were introduced to the basics of financial literacy, including income, budgeting, time frames and expenditure to estimate planning for financial management in the long term.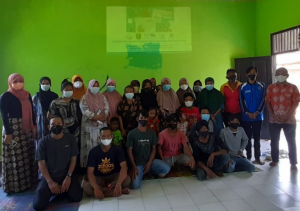 The coastal community in Lampung was gathered through the 14 Fishers' Associations that EDF and our local partner — Mitra Bentala — helped strengthen and organize, through a financial literacy training that involves and highly encourages fishers' wives to learn basic accounting and implement the use of journals, ledgers and balance sheets for their work. Participants came from Kuala Teladas Village, Muara Gading Mas Village, Margasari Village, Sungai Burung Village, and Cabang Village, making up a total of 77 participants of 51 men (65%) and 26 women (35%) from 14 fisher associations.
While this training was initially targeted for the 14 fisher associations, the enthusiasm mainly came from the women within the villages who shared an interest in basic financial management for their businesses and households. It takes diligence and practice to incorporate the implementation of the financial literacy training module. After achieving an increased understanding of household financial management, the fishers' wives then felt more confident to take the lead. This opportunity really shaped the roles of women: from workers and mothers to financial planners and decision-makers, to ensuring sustainable income for the Lampung coastal areas.
For Bu Eli, a woman from Kuala Teladas Village and wife of a fisher association member, the financial literacy training — while initially difficult — helped her understand and adopt some of the concepts to improve her work in the saltfish selling enterprise.
"Now I realize how important it is to record all expenses, even if it is only Rp 200/kg, because that can add up over time. Now I have more skills to control my household expenses. Before buying something new, like clothes, I can look at my financial records to see if I have sufficient funds before deciding to buy it. I also need to support my four children and think about their future," said Bu Eli.
Post-training trial and monitoring sessions of participants' financial management abilities continue the progress and ensure proper practices as they manage personal household funds and other sources of funds, such as government programs.
"Previously, we only earned money so that we can continue our lives day by day, and so it was hard when the catch wasn't good, or the selling price was low," said Julpikar, a training participant from Muara Gading Mas Village.
"This training taught us more than just journaling and financial management, and it also taught us that housewives can play an essential role too in better financial management, hence better livelihoods. Moreover, we are grateful that our wives could take part in this financial training, even though they are not officially part of the Fishers' Association."
Transitioning to sustainable fisheries management for coastal communities is essential for their long-term social, economic and ecological resilience. Financial literacy is an essential ingredient to enable this transition to happen to ensure that communities are better positioned to support sustainability. The financial literacy trainings provided Lampung fishers and women with skills to strengthen their community's economy and household finances. EDF is grateful for strong local partnerships with Yapeka and Mitra Bentala to provide support to communities like Lampung, where a sustainable, healthy future for their fisheries is critical for their community's resilience.