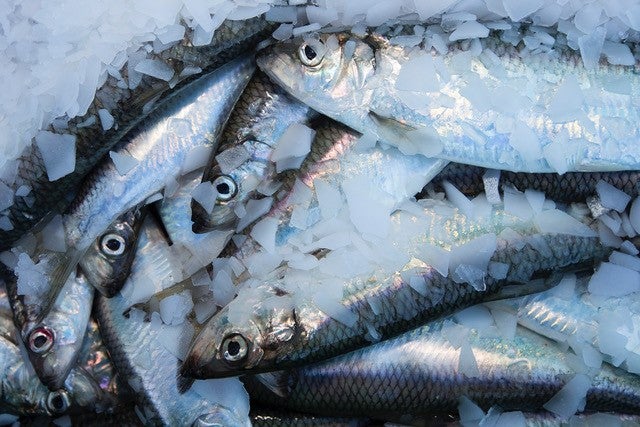 Europe is already witnessing first-hand shifts in commercially important species such as mackerel, herring and cod. The International Council for the Exploration of the Seas (ICES) recently documented that 16 out of 23 key commercial species in European waters are shifting management areas, with eight of these species moving outside their historic zones.
The North East Atlantic is not immune to the shifts caused by climate change. These waters are home to some of Europe's most sustainable fisheries as well as complex, highly developed scientific and governance systems. With these complex systems and challenges in mind, the European community is coming together to understand and find effective solutions to the problems being caused by climate change in their fisheries. To spur collaborative action, EDF released a new report outlining tools and approaches to address climate change impacts already being felt in the North East Atlantic region.
Under these changing and dynamic conditions, status quo management is not an option, especially with the threat of further 'fish wars' upon us if we don't get management right. And these challenges are made even more complicated when the implications of changing stocks are coupled with the existing challenges facing European fishing communities such as adherence to Common Fisheries Policy landing obligations and the UK leaving the European Union.
Recognising these approaching geo-political challenges Environmental Defense Fund (EDF) partnered with ICES to convene a two-day collaborative workshop bringing together science, policy and governance expertise to explore the impacts of climate change on fisheries management and governance in the North East Atlantic region.  The resulting report aims to synthesise discussions and identify regionally appropriate tools and approaches that can help carve a path forward. While the presentations and dialogue were varied, participants shared a commitment to understanding and tackling this important challenge while envisioning how to achieve sustainable and profitable fisheries for the future.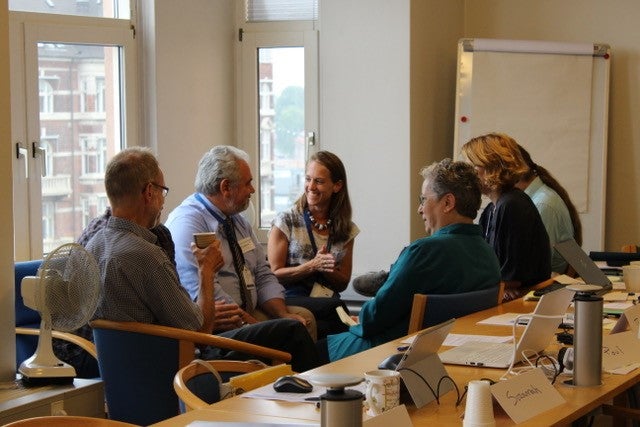 The recurrent themes centered around three takeaway points:
Greater dialogue is needed between science, industry and policymakers: Fish stocks are shifting rapidly as a result of climate change. While we can't predict exactly which stocks will rise, fall or relocate, we can paint broad scenarios to help managers plan for different possibilities. Greater dialogue among leaders from science, industry and policy will help to improve our collective knowledge and reduce uncertainty in the system. A more inclusive and collaborative dialogue that helps build trust in science, can start to address these complex challenges and build more adaptive approaches to fisheries management in the region.
Re-invigorated regional institutions can help to lead change. The current governance framework is not equipped to cope with how quickly things are changing. This can be seen in the 'Mackerel Wars' where existing governance structures were not equipped to resolve conflict over stock allocation between the EU, Norway, Faroe Islands and Iceland. With shifting stocks and a changing political landscape, a re-evaluation of current fisheries institutions (and their agreements) is needed. To that end, EDF commissioned a second report detailing current governance in the region, and highlighting how other regions have addressed changes to stock range and distribution using adaptive management more responsive to climate-related impacts.
We can get where we need to go by applying a range of regionally-appropriate tools and approaches: Nations in the North East Atlantic must start embracing a more adaptive approach that can cope with climate change and shifting stocks. Fortunately, there are a number of tools and approaches that can be applied today and tomorrow. These, and other innovative measures, should be explored promptly to help us put in place a more adaptive system for the region.
Now is the time to start building management and governance capacity capable of adapting to change in real time. We look forward to continuing this important dialogue across the region– working with key fisheries institutions and industry leaders to develop a shared plan for building thriving, climate-resilient fisheries for the future.