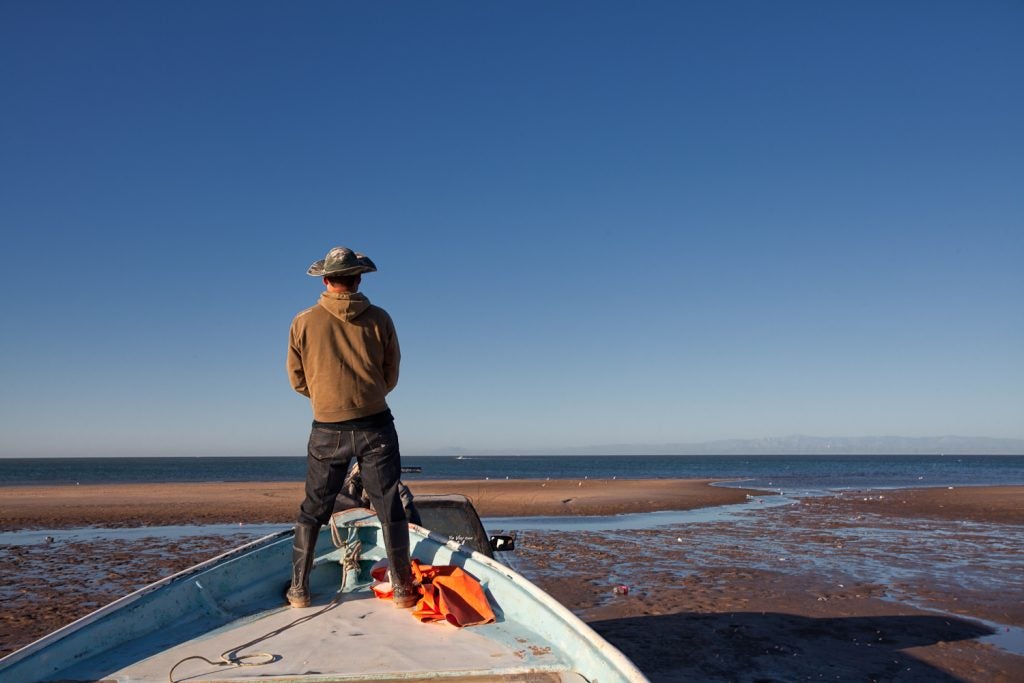 This piece was originally published in Spanish on February 5, 2017 in El Universal.
The future of the vaquita – a porpoise endemic to the Upper Gulf of California – and the jobs of thousands of people living in the region are in jeopardy.
In recent weeks numerous reports have made public that rampant illegal poaching of the endangered totoaba fish continues – sought for its valuable swim bladder and sold for thousands of dollars in the Chinese black market.
Experts in fishing and environmental issues concur that totoaba poaching in the region is not only threatening the endangered totoaba, but is also the main source of mortality of the vaquita, which is on the brink of extinction. Environmental Defense Fund is seriously concerned about this situation and the equilibrium of the marine ecosystem in the Upper Gulf.
Efforts have been undertaken by several Mexican agencies to increase enforcement and surveillance on the water to protect these endangered species. Despite these efforts, poaching continues to be a serious threat. We are convinced that short-term actions are needed to eliminate this illegal activity, otherwise the rich biodiversity of the Upper Gulf and the jobs of legal fishermen, who abide by the rules, will be at risk.
Mexico – its fishermen, government and civil society – has the opportunity to secure a thriving future for the Upper Gulf by implementing new solutions to ensure legal fisheries do not have any impact on vaquita or totoaba.
EDF has worked with federal and state authorities, fishermen, other NGOs and researchers to develop solutions to safeguard protected species and ensure a more responsible fishing, including management measures and a road map for implementation that should be adopted by all fisheries in the Upper Gulf.
We are certain that new monitoring technology, spatial and temporal segregation and gear restrictions must be part of the solutions. It is also fundamental to have mechanisms to verify that fishermen are complying with the rules. These solutions are designed to harness technology to support the critical surveillance and enforcement measures and ensure compliance with the law and with environmental and fishery regulations. Delaying the implementation of these solutions will jeopardize fisheries and endangered species.
These solutions and innovations must become the norm for any fishery in the Upper Gulf. EDF stands ready to help the government and the fishery sector implement them.
On numerous occasions Mexico has shown its commitment to environmental protection. This progress must continue. The Mexican government – in partnership with fishermen and stakeholders – needs to take meaningful action immediately to eradicate illegal activity, promote healthy fisheries and secure a future for the vaquita, totoaba and the fishing communities in the Upper Gulf.