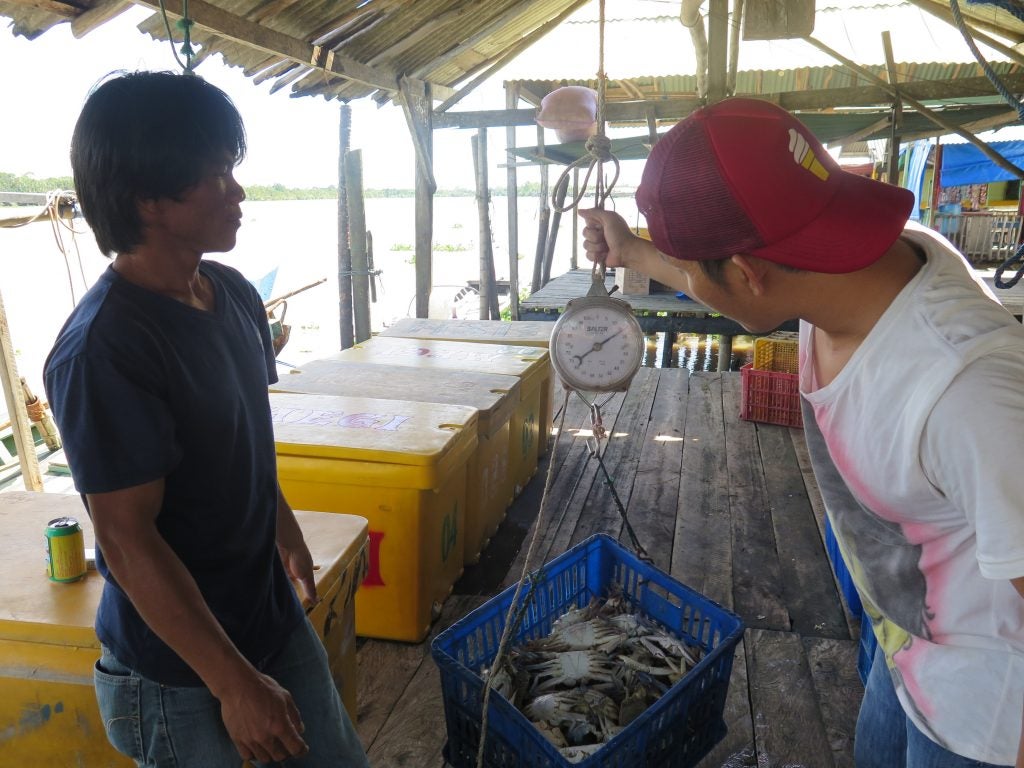 By Onesya Damayanti and Karly Kelso
COVID-19 impacts are far-reaching, and one important factor to keep in mind is the effect this pandemic has had on food and nutrition security — and the growing need for solutions. The COVID-19 pandemic has crashed supply chains around the world, and in turn, has severely impacted livelihoods and access to nutritious foods for communities. For Environmental Defense Fund, we have seen this impact on our Indonesian fisher partners and communities. When international seafood markets dried up, this threw their main source of income and livelihoods into jeopardy.
Yet, a province on the Indonesian island of Sumatra is looking to the future, and is building back better to ensure sustainability and to enhance food and nutrition security for their community.
COVID-19 threatened the livelihoods of the Lampung community and the ability for families to put food on the table. In this province, the fishery for blue swimming crab — commonly called BSC — is critical to the local Lampung economy. In the beginning of the COVID-19 pandemic, economic disruptions and the global shutdown sharply decreased the demand for blue swimming crab, which in turn stopped the supply chain and crashed BSC prices.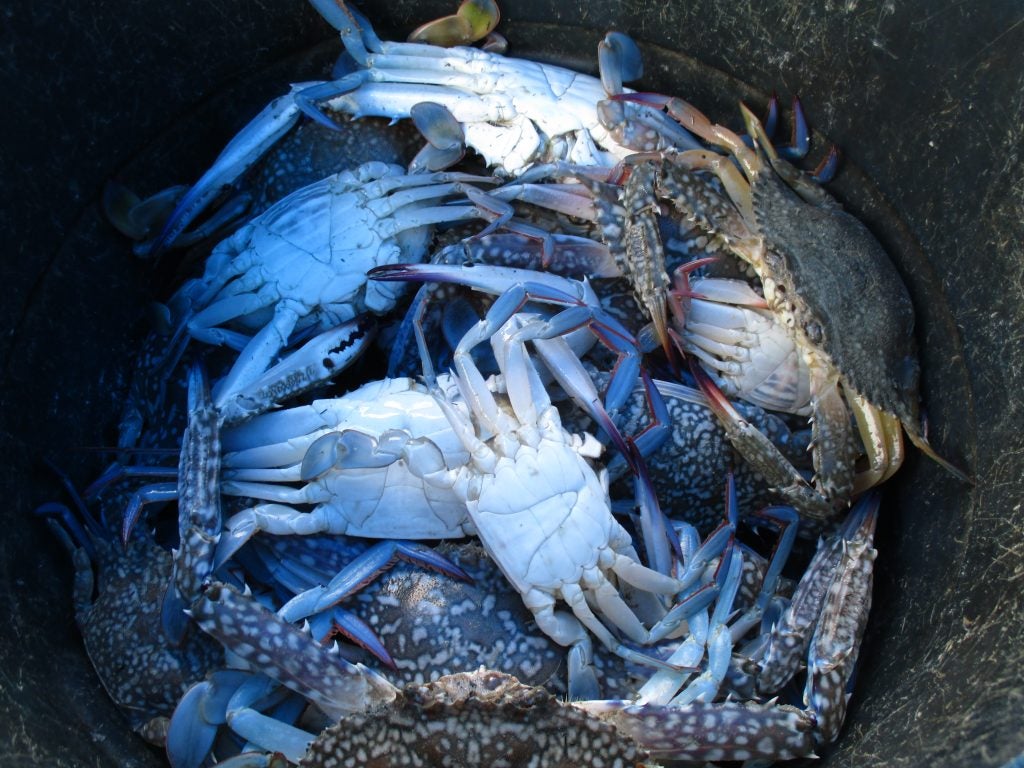 With the majority of the coastal population involved in the BSC economy, ranging from fishers, middlemen and pickers (mostly women), many lost their main occupation and a significant portion of their income. The BSC fishery in Lampung contributes 10-15% to the national BSC production worth $35.6 million USD annually. In this province, the fishery supports more than 4,000 fishers and 2,000 workers employed by 30 miniplants and five processing plants.
With limited opportunities for alternative employment in the region, this chain of events raised significant food security concerns at the household level.
In the face of COVID-19, Lampung is building back better to enhance their resiliency for the future through diversification and building opportunities for sustainable ocean-based food systems. With the unexpected and drastic impacts of COVID-19, Lampung's fishers are looking to expanding opportunities to support their livelihoods and to ensure a stable and affordable source of food for their families and communities.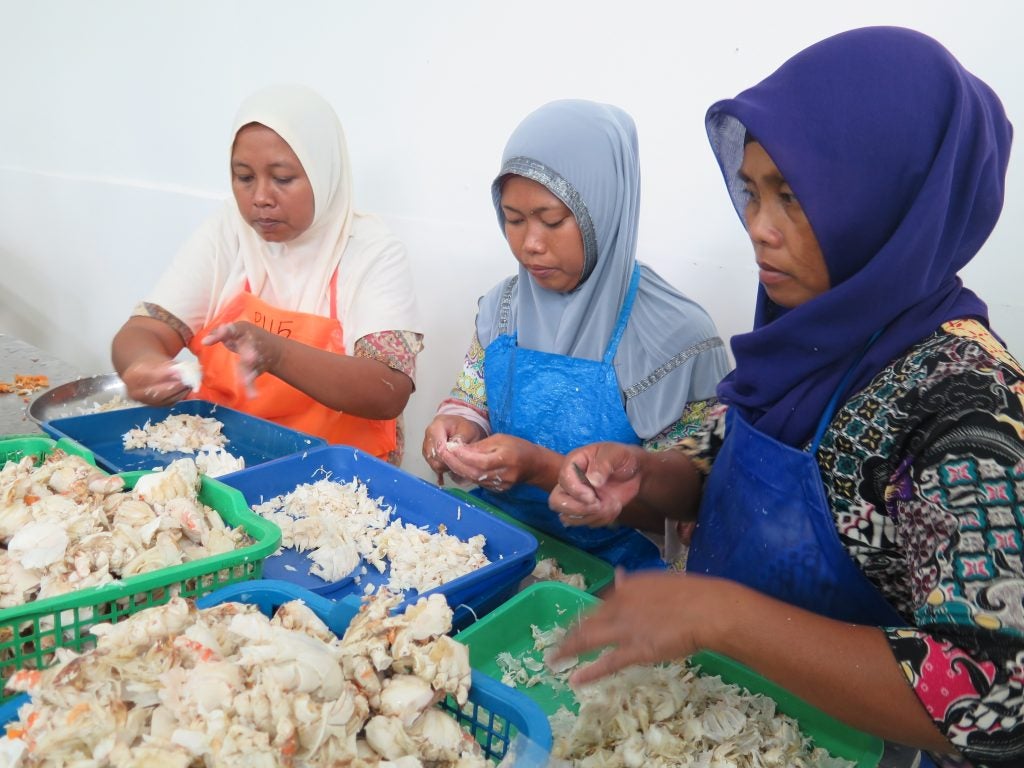 Previously seen as a secondary option due to lower price, the domestic market has grown considerably, which has increased income for the fishing community while providing a relatively stable food supply. Additionally, affordability of BSC in the domestic market has allowed small and medium enterprises to diversify by offering raw BSC product to the local population. By growing the domestic market and diversifying available products, this has ensured the access and availability of a local protein source for surrounding communities, especially during such a difficult time.
Disruptions in the BSC global market have also incentivized fishers to change their livelihood strategies through diversifying their catch to include other species for management, which will enhance food access to local communities and minimize fisheries waste. Fishers are also exploring the opportunity for implementation of clam aquaculture in designated nearshore areas.
The unprecedented nature of the pandemic has thrown the world into chaos, yet communities remain resilient, and are intent on rebuilding better — for a future that benefits people and the environment. In Lampung, Indonesia, we are seeing the beginning of what is possible when communities work together for more sustainable, equitable and healthy fisheries and ecosystems.