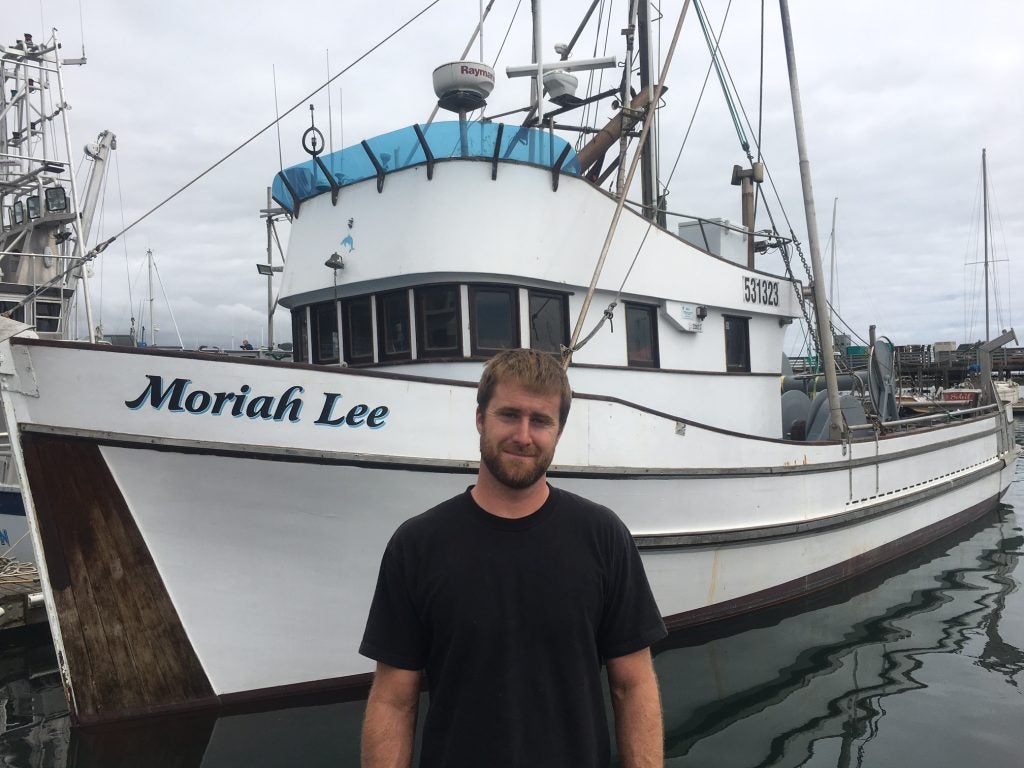 Kyle Pemberton is a 29-year old fisherman from El Granada, California.  He grew up fishing and crabbing with his father and uncle out of Half Moon Bay, at the southern edge of the San Francisco Bay Area, where he currently resides.  He always showed strong math and mechanical skills, and considered studying engineering, but fishing proved too strong a pull.  He crewed for several years, working his way up to alternate captain on Steve Fitz's boat, the F/V Mr. Morgan, using the unique and light-touch Scottish seine gear.
With a California Fisheries Fund loan, Kyle purchased the successful trawler F/V Moriah Lee, and is soon pulling up roots to move a four-hour drive down the coast to Morro Bay to trawl for West Coast groundfish, including Dover sole, Chilipepper rockfish, Petrale sole, and thornyheads.  He is leasing quota from the Morro Bay Community Quota Fund, a nonprofit created to prevent historic trawl fishing activity from consolidating into larger fishing vessels and ports, securing rights to the groundfish resource locally.  Anchoring groundfish access in small scale fishing ports such as Morro Bay is critical to the economic viability of these communities.
"I am excited for the opportunity to work with the Morro Bay Community Quota Fund and become part of the groundfish fleet," he told CFF. "I am very thrilled to establish my new home and become part of the Morro Bay community."
Hard work and a love of fishing run in Kyle's family.  His brother is a successful fisherman too, and their mom has been very supportive of their decision to pursue a career in fishing. Kyle's father is now the deputy harbormaster at Pillar Point Harbor, and he continues a career of fishing for salmon and crab.  When not fishing, Kyle spends time with friends and family (often comparing pounds caught or wages earned with his brother), or surfing in spots from California to Nicaragua.
Kyle is juggling a busy spring crewing, outfitting the F/V Moriah Lee, and learning a new gear type and fishing grounds.  The arrival of a new, young fisherman is welcome news for the port of Morro Bay, where every boat contributes to the economy.  He's already received the support of several established locals in the Morro Bay fishing community, and should be an integral member of the port in no time.  The California Fisheries Fund is proud to support this new business, especially in light of the impressive recovery of the West Coast groundfish fishery, thanks to years of hard work to implement science-based conservation and management practices.