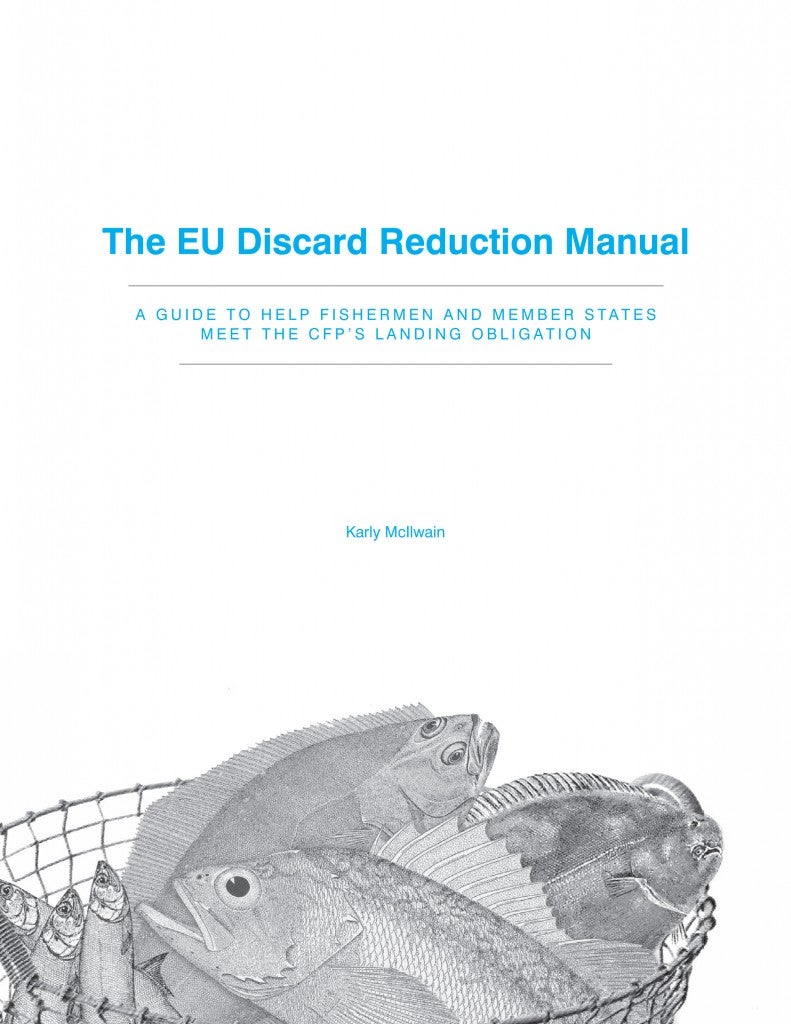 Many fishermen in Europe and around the world have been forced to dump fish, often dead and dying, overboard for decades. This practice, "discarding," is one that is abhorred by both the fishing industry and environmental groups. While the exact scale of discarding is unknown, it's estimated that each year roughly 6.8 million tons of fish are discarded globally.
In January 2013, the European Union agreed on a new set of fisheries laws as part of a reformed Common Fisheries Policy (CFP). The most significant and perhaps the most challenging of these is Article 15, known as the landing obligation, which bans the practice of discarding in European fisheries.  It is a challenge to require fishermen to record, land and account for all fish that make it aboard their boats requiring a huge operational change for most fleets. Environmental Defense Fund is committed to working with fishery stakeholders to find smart solutions to challenges they face, which is why we've just released a free manual to help fisheries meet the landing obligation without losing the social and economic benefits of fish.
Our EU Discard Reduction Manual is a guide to help fishermen, fishery managers and Member States respond to the significant challenge of the landing obligation.  It provides case studies on how fisheries both globally and in Europe have already taken strides in reducing their discards. It also offers a suite of tools that can respond to particular problems that fishermen face in reducing their discards. These tools can be tailored to the specific needs and characteristics of fisheries throughout Europe.
What we have heard through discussion forums across Europe is that there are core, 'big picture' issues that need addressing if the discard ban is to be successful. These include matching quota to available catch to reduce the problem of 'choke' species which is identified as a central issue in effective implementation, particularly for demersal mixed-species fisheries.  Success also relies on finding ways to collect and verify data within the EU's scientific and political system and exploring ways to use new data to inform stock management. Finally, it is essential that the EU's technical measures framework moves from one of detailed, technical input rules towards a framework that supports output-focused, results-based management. Only through this shift will we see the innovation necessary to implement the landing obligation successfully and with continued viability of Europe's fishermen.
Our guide aims to add value to this discussion by offering tools that can help to design robust, effective quota management systems, combined with changes in day-to-day fishery operations such as increased selectivity and real-time spatial and temporal closures. This powerful combination of quota and selectivity tools can add up to a fishery that thrives under the discard ban.
Environmental Defense Fund believes that implementing the EU landing obligation in a positive and profitable manner is entirely possible, and the EU Discard Reduction Manual includes a number of case studies to demonstrate this.
We do not intend the information to be viewed as prescriptive. Environmental Defense Fund hopes to use this resource to bring new fisheries management tools to the discussion on discarding, as well as expanding on opportunities presented by existing tools. We all need to be sharing and learning collaboratively as we design the best solutions – and fishermen must be central to this process. It is therefore crucial that appropriate pilot projects be developed to test these strategies, helping the fishing industry and Member States to explore genuine bottom-up solutions.
We are committed to supporting implementation of the Common Fisheries Policy, working with fisheries stakeholders to find smart solutions that will provide robust, healthy fisheries for the benefit of our seas and coastal communities in the future. I hope that this manual is a helpful tool for fishermen and fishery managers in Europe, and look forward to working directly with stakeholders on implementation.