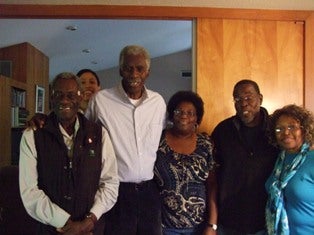 Last week, I spent two days hitting the front lines in South Carolina in my year-long journey to share the captivating stories of an invisible and dwindling population – African-American fishermen of the Southeast. African-Americans played an integral role in shaping the maritime South, an aspect of history that is little known to many. However, in recent years, their presence on the water has changed – there are not as many of these fishermen as there once was.
The venture to South Carolina was the first trip in my effort to better understand the causes behind this change in participation. EDF Fishery Project Manager, Eileen Dougherty and I had the pleasure of meeting with several people in the Palmetto state; yet, my meeting with a group of Low-Country natives truly resonated with me the most.
The meeting, held at the house of former shrimper Thomas Barnwell, was anything but a meeting. It was more like a homecoming to a family I had recently come to know. We were welcomed with a delicious spread of food, as we all gathered around the table to talk and break bread. In attendance were Thomas Barnwell, Gullah-Geechee Cultural Heritage Corridor Commissioner Dr. Emory Campbell, oysterman Isaah Kidd and his two sisters Celia Barnwell and Sarah Simmons.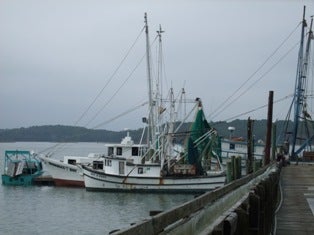 It was very interesting listening to different perspectives about their ever-changing fishing community. The conversation was lively and covered many topics. According to Dr. Campbell, blacks comfortably found independence in the seafood industry. For a long time, fishing and farming were the only occupational options they were presented. Much of our discussion was focused on the lack of access to financial resources, and many argued that better access to capital would bring in more African-Americans to the industry. There was a consensus that a change in culture was also responsible for disengagement.
Their experiences varied, but they all helped to contribute to the story of a tradition that spanned multiple generations. It is this story that I want to convey to policymakers like Congressman James Clyburn and members of the Congressional Black Caucus. Providing a voice to this population is a necessary start to preserving this cultural heritage and way of life.
Nicole Smith is a 2009 – 2010 Oceans Program Fellow.