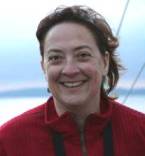 Community Fishing Associations are a good idea.  It might surprise you to hear that from Environmental Defense Fund.  Sara Randall and Nate Grader got our position wrong, but their exploration of Community Fishing Associations (CFAs) got a lot of other things right, and those other things are worth paying attention to.  Randall and Grader take a look at what CFAs might accomplish, and some of the structural and regulatory challenges that face these new systems.  They conclude that CFAs can provide a way to promote sustainable fishing. We agree.
Community Fishing Associations–if designed well–can successfully address fishing community concerns about maintaining traditional access for fishermen by "anchoring" quota in a community.  We see CFAs as a prime example of the flexibility and creativity allowed under catch share systems to address not only conservation and economics, but a wide range of social values.  That is why EDF is working with fishermen, scientists and managers in New England to implement "sectors," a form of catch shares based on cooperatives, and we are working to advance CFAs in New England and the West Coast.
Catch shares are not "one-size-fits all." There are several viable options to designing catch shares, ranging from IFQs, to community-held quotas like CFAs, to area-based management approaches (also known as Territorial Use Rights Fisheries or TURFs).  We would call all of these options–properly designed–"catch shares." 
Whatever you call them, all of these approaches need a scientifically-determined catch limit, allocations to accountable entities (e.g., individuals, cooperatives, communities), and monitoring and enforcement to ensure fishermen are staying under their allocations.  Contrary to Randall and Grader's assertion that we just need to get the Total Allowable Catches (TACs) right to end over-fishing, fisheries need TACs set right and a well-working mechanism to make sure that the TAC is actually met.  TACs alone have a relatively poor track record in fisheries management. 
We want fisheries management to work; that's why we have urged NOAA to create a level playing field for various fishery management alternatives, and then make sure every plan measures up.  A level playing field means holding all fisheries management plans accountable for getting results:  improved conservation, improved science and better economic conditions.  It's the results that matter!