Julie Wormser is the New England regional director for Environmental Defense Fund's Oceans program.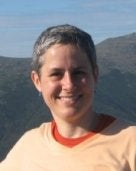 Yesterday represented both a figurative and literal sea change in the way New England groundfish stocks will be managed.  Not only did the council vote to move the fishery toward a fishing cooperative-based catch share system called "sectors,"  each of the major issues was decided by a wide majority, representing a new consensus.  The final vote to approve 19 sectors to fish under a New England-designed catch share system was unanimous.  Other key votes included:
Significantly increasing random dockside monitoring of the fleet to 50% in 2010, dropping to 20% in subsequent years,
Putting a "hard" total allowable catch limit both on sector participants (in 2010) and on non-sector participants still fishing under days-at-sea (in 2012)
Opening up "rolling closure" areas to sector participants that had been closed as effort controls.  Areas closed to protect cod spawning aggregations will remain off limits.
The allocation formula that translates current fishing permits to sector allocations was based solely on catch history, with an adjustment to keep the allocation formula for cod for the two existing Cape Cod sectors intact.
The meeting was marked not by drama but by legitimate debate about what decisions were the "fairest" to fishermen and what controls were needed to make the new system work.  Speakers from the council and the audience alike repeated the sobering fact that there are not enough fish to go around and that the decision to go to sectors represented the best way forward for a struggling industry and resource.  Council members worked hard and constructively to set the oldest commercial fishery in the United States on the right track.