Phoebe Higgins is a loan officer/project manager for the California Fisheries Fund, a project of Environmental Defense Fund.
I consider myself a green foodie, so I was really excited about Monterey Bay Aquarium's "Cooking for Solutions," an annual sustainable cuisine event. I got to meet world-famous chefs like Thomas Keller of The French Laundry and learn about sustainable seafood.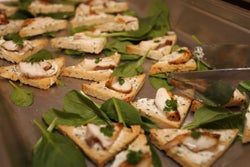 Of course the food was out of this world. Who knew that an albacore tuna Reuben could taste so good? A close second was the mosaic fishcake paired with French breakfast radishes from Chez Panisse and a sardine crostini served up by Fish in Sausalito. Although the common thread behind these dishes was their "eco-friendly" status, I was really hoping the menu would share the stories behind the fish.
I'm always curious to know who caught the fish, where, and how the fisheries are being managed. In fact, I think food tastes better when I get to know the people who contributed to bringing it to my plate.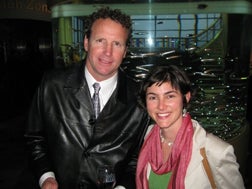 My project, the California Fisheries Fund, helps make this link. It supports fishermen who bring sustainable seafood to the American table. CFF is a $5 million, first-of-its kind revolving loan fund created to restore California's fisheries, and we just gave out our first three loans. One of the borrowers, Roger Cullen, is a Morro Bay fisherman whose loan for a new vessel will allow him to fish for black cod and rockfish more efficiently with gear that reduces bycatch.
Roger unloads his catch with another CFF borrower, Morro Bay Fish Company, whose loan proceeds are helping grow its operations for unloading fish from local fishermen who use innovative trap and hook-and-line gear. After reaching the docks, much of this seafood is shipped to Central Coast Seafood, in Atascadero, CA. Their CFF loan has allowed them to upgrade its freezers and inventory and boost marketing for its sustainable products.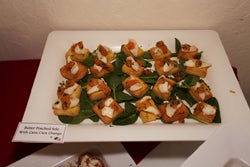 To connect people directly with our borrowers' products and highlight CFF investments, we held a big launch at Google headquarters in Silicon Valley on March 30th. More than 100 people heard firsthand from the very folks whose livelihood is centered around bringing wild-caught fish to our stores and restaurants. We chose Google as a host because, in contract with Bon Appétit Management Company, they have a strong commitment to purchasing sustainable seafood.
I think the fact that the launch was covered by Fast Company, GreenBiz and Sustainable Industries proves that the business community is starting to take note of the profitability of America's sustainable fisheries. Best of all, I was able to sit down to a meal of eco-friendly fish and hear the story behind the food I was eating. I'll never look at smoked black cod toasts and butter-poached sole with cara cara oranges the same way again!