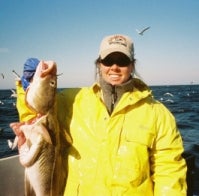 I was hoping the Pew Environment Group's new report, Design Matters: Making Catch Shares Work would provide some good information about how to design catch shares, but instead I found it over-simplistic,  somewhat confusing and lacking any new insight into catch shares and effective design.  Just about everyone agrees that catch shares can and should be designed for the unique needs of fisheries and the communities that depend on them. 
EDF has been working on catch share design for years, and recently released a 100+ page draft of a Catch Shares Design Manual that outlines a roadmap for designing catch shares based on experience from around the world.  (After an open peer review is done, we'll finalize the manual.)  I agree with the title of Pew's report.  Design of catch shares does matter.  It matters a lot. 
The overall feeling I left with was that Pew is comparing catch shares to an ideal world that doesn't exist rather than to the reality of current management.  The report identified many issues that traditional management hasn't solved, and makes the case that catch shares should solve all of those problems. 
The good news is that catch shares generally do make progress on those problems—and as they are adjusted over time they get even better.  These include setting an accurate, science-based cap, establishing an appropriate monitoring and enforcement program, managing multiple species, reducing bycatch and habitat destruction, and compensating fishermen who are caught in a system that has led to over-capitalization.
Pew is right that these are tough problems for fisheries, but they neglect to mention that catch shares are better at achieving positive outcomes than nearly any other management approach currently in use.  For example, Pew says:
"In some fisheries, improvements were more likely the result of hard TAC limits than an IFQ system." 
What they failed to mention is that not only are catch share fisheries more likely to have a hard catch limit, but fishermen are also far more likely to stay within the identified catch limits.  And, the science behind those catch limits is also dramatically better than it was before catch shares were implemented.  In short, catch shares lead to more accurate science-based catch limits and fishermen who come in below catch limits, 5% on average.