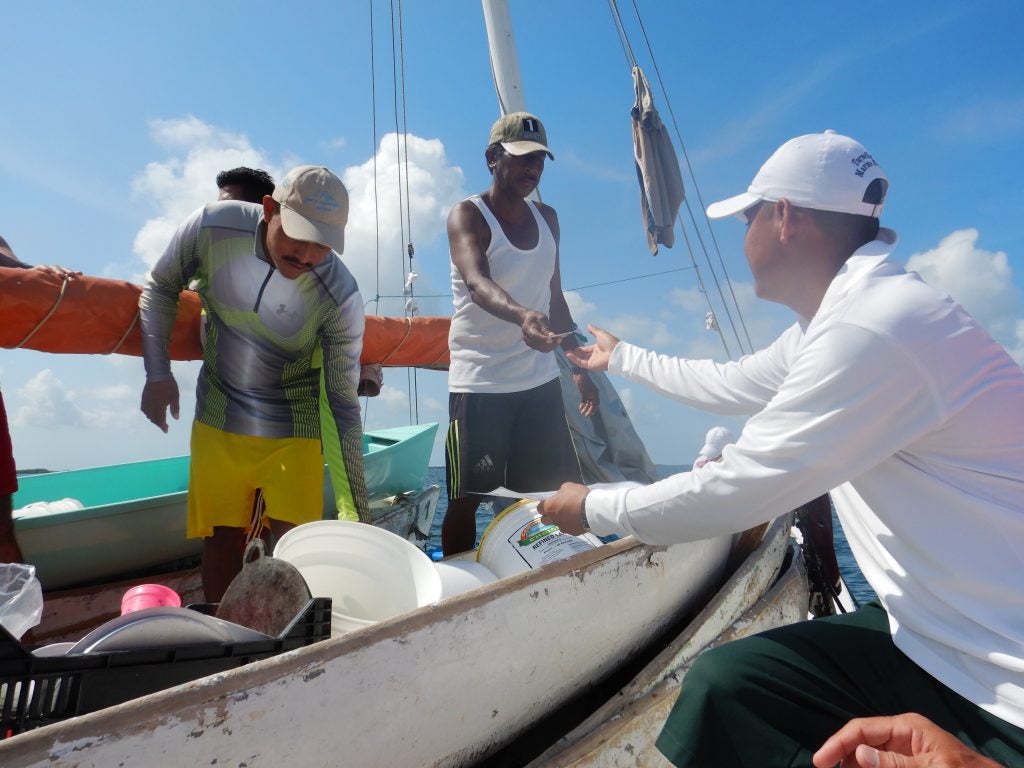 Cuba and Belize are connected by more than ocean currents. They share critical ecosystems like mangroves and coral reefs, and both countries have made major strides in fisheries management and coral reef conservation and are currently working to renew and strengthen their fisheries laws and policies. They also share challenges facing their fisheries—including managing complex fisheries that catch dozens of species all together—rather than targeting just one or two.
I was excited to join partners from both countries at a recent intensive four day Fisheries Exchange where they learned from each other and discussed new ways to collaborate on solutions to shared challenges, including different management strategies for the ecosystem overall and for important species like lobster, conch, and many species of finfish.
The Exchange included learning both in the classroom, and on the water—with the goal of showcasing how diverse partnerships working together improves science and compliance, involves and educates more stakeholders, creates opportunities for community development and leads to better managed fisheries and protected areas that benefit users for the long term.
We know from our work with fishing communities around the world that often the best way to solve shared challenges is to connect groups of likeminded fisheries stakeholders to share experiences and solutions. Read More »