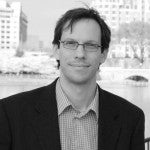 In a disappointing move for the environment and the fishing industry, the U.S. House of Representatives approved a rider that would effectively ban new federal catch shares for fisheries in the East Coast and the Gulf of Mexico.
Thanks in large part to catch shares, many fisheries in the United States have been turning a corner after decades of overfishing, massive job losses and closures. Fish caught in catch shares currently account for about half of the value and over three quarters of the volume of commercial landings in federal waters.
Some fisheries still under conventional management have not yet recovered, causing fishermen to suffer. This misguided rider would thwart progress and take a proven tool off the table for struggling fishermen and regional fishery management councils.
The rider was approved by a vote of 220-191, a smaller margin than when a similar rider was approved last year by a vote of 259-159. More members of Congress have come to oppose a ban because they want to make our oceans more sustainable for the fish and fishermen.  Read More »