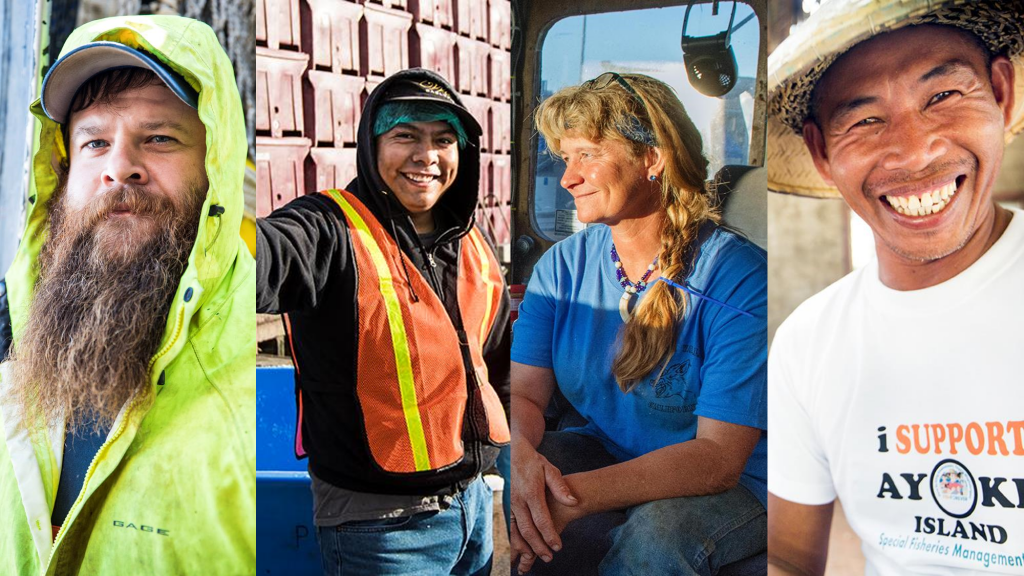 In recent years, investment circles have been abuzz with a bright new shiny object — the "Blue Economy." Pick an impact investor, development bank or conservation fund out of a hat, and chances are there is a mention of the Blue Economy somewhere on their website. (Although technically, the Blue Economy has existed ever since humans began engaging in maritime commerce, but that's another story.)
In today's terms, the Blue Economy represents a new mindset toward harnessing the vast benefits of the ocean, but in a smarter, more sustainable, yet still profitable way. Opportunities abound in shipping, offshore energy, coastal development, ecotourism, fishing and aquaculture — just to name a few. But to fully realize the promise of a new Blue Economy, we must break ourselves of the decades-old habits that we've developed in each of these ocean sectors.
In the case of wild fisheries, there's good news and bad news. The bad news is that at least one-third of global fish stocks are currently overfished, threatening the livelihoods of hundreds of millions and the food security of billions more. The good news is that we already have the tools in hand to rebuild most fisheries in less than 10 years and recover substantial ecological, social and economic gains — even in the face of climate change. And while there is no silver bullet for how to do it, we know it will probably be a witches brew of better science, more boots on the ground, greater political will, and to be honest, a whole lot more money.
As my Environmental Defense Fund (EDF) colleague Amanda Leland said recently, responsible investment is key to making this vision a reality. It is perhaps the only way past a seemingly intractable problem: that the billions of dollars currently flowing into the world's fisheries, more often than not, support efforts to accelerate overfishing rather than try to solve it.
So last year at the World Ocean Summit in Mexico, EDF worked with a host of partners to take an important step in the right direction. The release of the Principles for Investment in Sustainable Wild-Caught Fisheries gave investors a roadmap for how their capital could create triple bottom-line results in sustainably-managed wild fisheries.
While the principles were important for socializing the idea of sustainable fisheries investing for a range of capital providers, they didn't go far enough. We realized that to truly get more and better-aligned capital into the fisheries reform pipeline, we needed a more hands-on tool to help investors identify and quantify attractive opportunities.
That's why today I'm proud to announce, with our partners at the MAR Fund, the addition of a new tool in the Fisheries Principles ecosystem. This companion scorecard is designed to benchmark a fishery's performance against the widely-accepted sustainability, traceability and social responsibility standards contained in the principles. The assessment can be used at any stage during the investment process — to screen the ripeness of potential opportunities prior to investment, to verify performance mid-stream or measure the project's overall impact upon completion.
So whether you're just beginning your sustainability journey, or you're an impact investor or development bank that already has a Blue Economy mandate, these tools can provide a pathway toward healthier fisheries and responsible investments. And that would be a Blue Economy to be proud of.