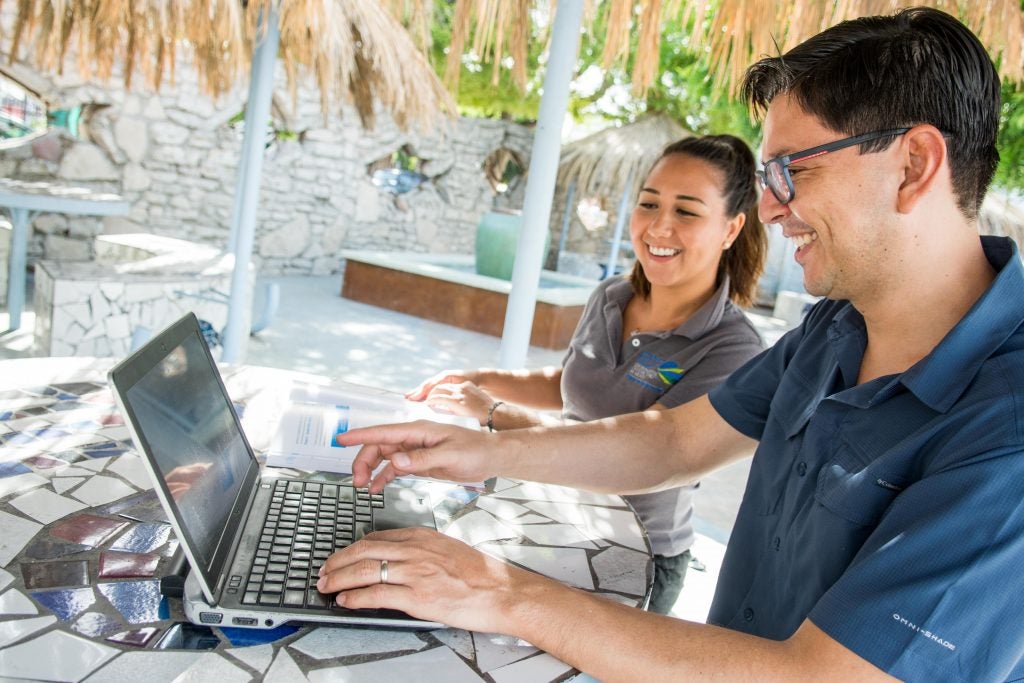 To read this blog in Spanish, please click here.
Fishing is essential to the livelihoods of hundreds of millions of people—from food to income, it supports vibrant coastal communities. The health and prosperity of these communities depends on their ability to manage their fisheries sustainably and address critical challenges such as overfishing.
This is apparent in Latin America and Spain, also known as the hispanoparlante (or Spanish-speaking) world. Spanish is the official language in 20 countries, 95% of which are coastal. These countries account for over 12% of global catch.
Fisheries in Latin America, however, face many of the same challenges that other fisheries around the world do: overfishing and mismanagement which is threatening the loss of these fisheries and of the livelihoods of those whom rely upon them.
In order to meet the needs of communities in Spanish-speaking regions all over the globe, EDF is excited to offer EDF's Virtual Fisheries Academy in Spanish as La Academia Virtual de Pesquerías.
Through the Academia Virtual de Pesquerías, EDF hopes to build the knowledge and skills of fisheries practitioners—including fishermen, managers, industry, consultants and scientists—to develop and implement sustainable fisheries management systems, wherever they are working. The Academy houses a set of interactive fisheries management e-courses that are available to the public and easily accessible to all, including:
Introduction to sustainable fisheries management
Territorial user rights for fishing
Data-limited fisheries management
These courses aim to support fisheries practitioners in solving complex local challenges by building upon their own knowledge and strengthening their understanding of fisheries management issues.
One example of a country working to improve fisheries management is Chile. In Chile, many of the coastal finfish fisheries are de facto open access, with few management measures in place. These fisheries are critically important to small-scale fishermen throughout the country, providing an important source of food and income. As part of the Small-Scale Fisheries Learning Network in Chile, practitioners from across the country were introduced to methods and strategies for fisheries management. Now, fishermen and governments in Chile are interested in applying these concepts to their finfish fisheries.
Successfully implementing sustainable fisheries management can help ensure thriving fisheries in Chile and throughout the Spanish speaking world. EDF's Virtual Fisheries Academy, and now La Academia Virtual de Pesquerías are part of EDF Oceans' global vision for restoring the Oceans and reversing overfishing. EDF Oceans is currently working in 12 geographies around the world that account for 61% of the global catch. Succeeding at this scale requires empowering communities with the resources and knowledge they need—such as La Academia Virtual de Pesquerías.
To-date, over 340 fisheries practitioners from 64 countries have accessed the Virtual Fisheries Academy in English. By offering the courses in Spanish, La Academia Virtual de Pesquerías can empower a growing global network of fisheries management experts who share our vision of having more fish in the water, more food on people's plates and more prosperous communities.
We encourage you to visit La Academia Virtual de Pesquerías and share this exciting resource in English or Spanish.