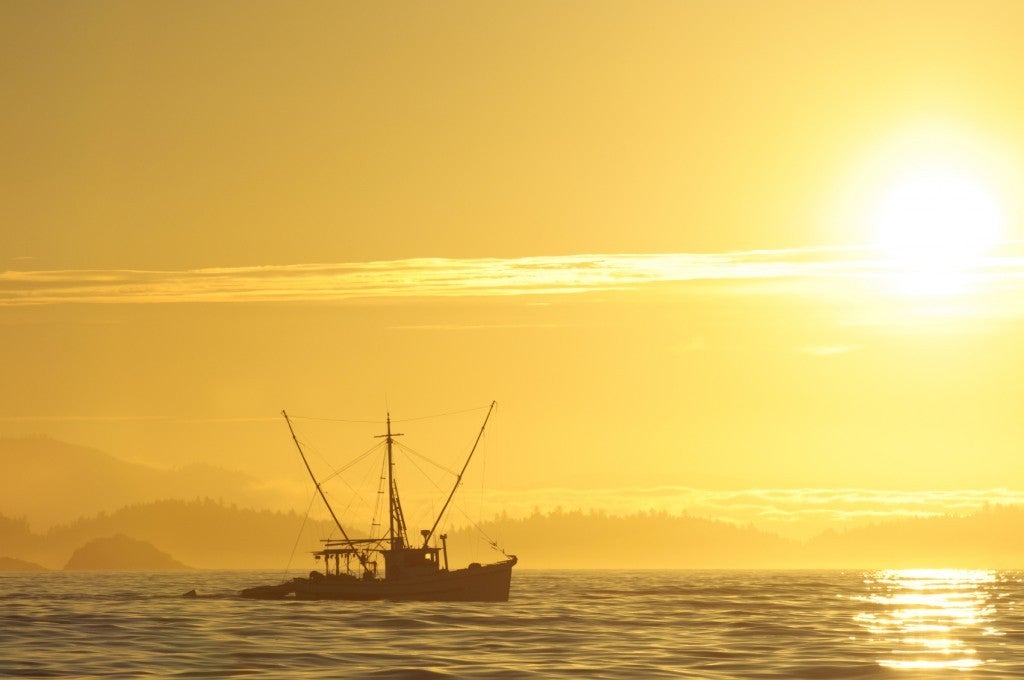 We have a lot to be proud of in the United States when it comes to fisheries management. This week the New York Times highlighted the comeback of U.S. fisheries with an inspiring story of recovery. And today, NOAA Fisheries released its annual Status of Stocks report, confirming that the management reforms implemented over the last decade are continuing to deliver remarkable results.
For fish geeks, the annual Status of Stocks report is our "State of the Union." It's an opportunity to take a big-picture look at where things stand, as well as to consider at a more granular level specific regions and fisheries where further reforms may be needed.
At a big-picture level, today's report is another clear indication that "the state of our fisheries is strong." Indeed, it reveals that in 2015 the Fish Stock Sustainability Index (FSSI) – the composite index that tracks the health of key commercial and recreational stocks that account for 85% of total catch – hit an all-time high. The relentless upward march of the index since 2000 is stunning, and reflects the success of fishermen, managers and conservationists working region by region, fishery by fishery, to end unsustainable open-access management and implement reforms that incentivize conservation.
Since 2000 a total of 39 federal stocks that were once dangerously depleted by earlier management failures have been declared fully rebuilt. The new stocks reaching that milestone in 2015 were Petrale Sole and Canary Rockfish – two iconic West Coast groundfish species that are among many being revitalized under catch share management.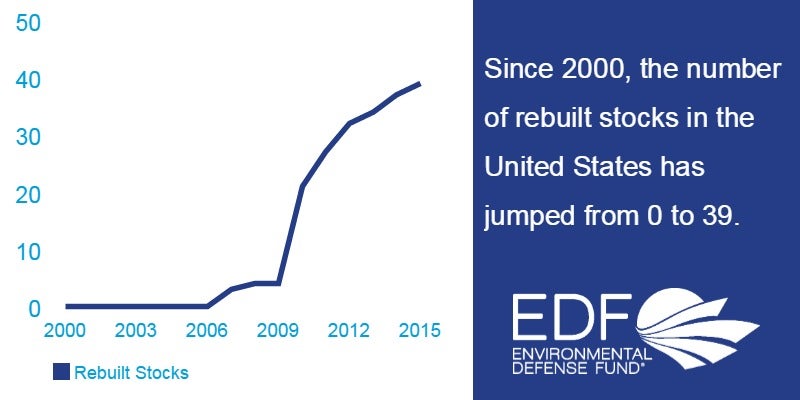 Meanwhile, the number of overfished stocks has dropped steadily, from 92 to 38.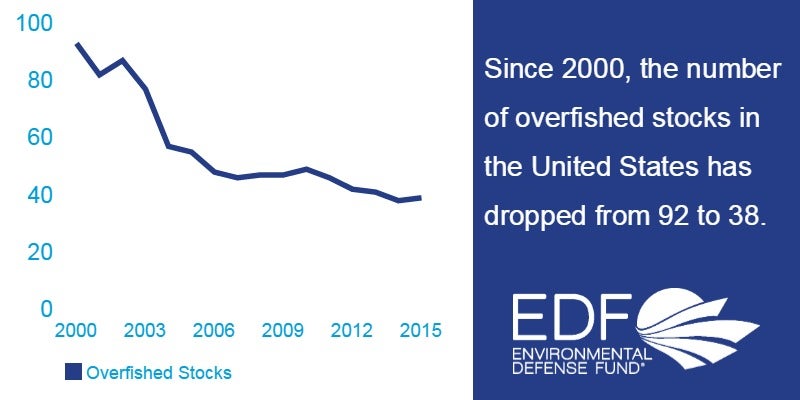 Although this good news further cements the United States' place as a global leader in sustainable fisheries, it would be premature to declare mission accomplished. On the contrary, today's report is an important indicator of where we are still falling short. New England is over-represented on all the wrong lists, home to 14 of 38 overfished stocks. This report is another reminder that monitoring failures in the New England groundfish fishery are undermining science-based management and must be urgently addressed. Similarly, a number of Highly Migratory Species remain in trouble. Today's report notes, "NOAA Fisheries has limited ability to control overfishing of international stocks, because they are fished in international waters and are exempt from ACL requirements." But there are many more steps we as a country can take to conserve these critical species – both through better management of our domestic HMS fisheries and relentless advocacy and diplomacy in international management settings.
As American seafood consumers, we all have power to encourage improved management. We are often urged to avoid certain seafood out of sustainability concerns; but it is equally important that sustainably-caught species find new markets, which can drive up prices and create a virtuous cycle. To that end, a new campaign called Eat These Fish! has recently launched, highlighting the recovery of these fisheries and encouraging the food industry and consumers to try some of these delicious, sustainably caught fish. We look forward to sharing more about how you can participate in the movement soon, but for now take a moment to celebrate the further good news that today's report contains.