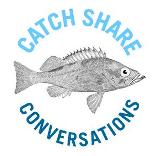 Chile, on the Pacific side of South America, enjoys one of the most productive upwelling ecosystems in the world (the Greater Humboldt Current Marine Ecosystem) along much of its 2,500+ mile coastline. Around two percent of the labor force, or over 120,000 people, are employed in the fishing industry including artisanal and industrial fishermen and aquaculturists.

Chile has a well-developed system of area-based cooperatives, known as Territorial User Rights Fisheries (TURFs) or Management and Exploitation Areas for Benthic Resources (MEABRs). The system was primarily developed to manage "loco" (Concholepas concholepas), Chile's most economically important benthic artisanal resource. Loco may only be fished by members of the area-based cooperatives and exclusive access of over 100,000 hectares has been granted to groups of artisanal fishermen (called guild associations, unions or cooperatives). 
All other species found in the TURF,except those declared as fully exploited, can be extracted by cooperative members if the species are included in the fishery management plan developed by their cooperative.3 At least 63 species including molluscs, algae, crustaceans, finfish and other invertebrates are landed under the Chilean area-based cooperative system.
Take a look at the full case study of Chile's Area-Based Cooperatives, a part of our Catch Share Conversations series, to learn more about the cooperatives' history, performance, and key design features.