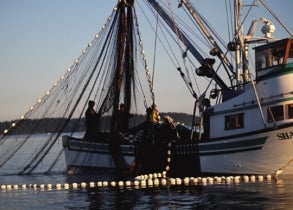 The oil disaster in the Gulf of Mexico has put fishery closures in the headlines, but closures are nothing new or unusual.  In fact, numerous fisheries are closed every year. In an era of declining fish stocks, managers essentially have two tools at hand to meet the legal requirement of ending overfishing and rebuilding stocks – closures or catch shares. Closures have been used extensively and increasingly. 
In the last two years, nearly half of US federal fishery management plans (FMPs) have used emergency closures as a way to manage fishing effort. Closures prohibit fishermen from catching and landing species based on either area or time.  For example, managers may close an area of fishing grounds or an entire fishery for a particular period of time.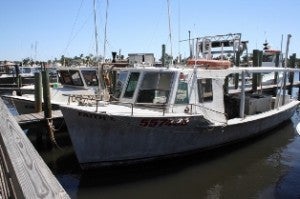 Emergency closures can affect all sectors of a fishery or may be focused on just one sector, such as recreational or commercial.  Often multiple types of closures–area, season and sector—are used to manage effort. 
Closures, as described here, are being used on an emergency basis to control fishing effort. Often, closures occur within a single year as a way to prevent fishermen from exceeding annual catch limits.  In instances where a species is at a critically low level, managers may close a fishery indefinitely.  
Note: There are times in which managers used planned closures to enhance the management of a fishery, such as closing certain areas or times to protect spawning aggregations.  These planned closures are not included in my discussion here.  Instead, this analysis focuses on unplanned closures that are used to manage fishing effort.
4,200 days – Number of fishing days lost in 2009 due to early season closures. 
This is equivalent to 11½ years! If early and indefinite season closures had not occurred in 2009, fishermen would have been able to fish over 9,700 days in those fisheries.  Instead, only about 5,500 days were open to fishermen for the affected species.  And the story in 2008 was similar – fishermen lost 5,000 days of fishing, down from over 9,900 that would have been possible without early or indefinite closures. 
The pattern in 2010 is continuing – 20 species managed under three FMPs have used early season closures from January to May, including an emergency closure in the commercial and recreational sectors of the Red Snapper Fishery in the South Atlantic Region.  Implementation of this closure has estimates of a $1.8 million loss for the commercial and recreational fleets.  The fishery is slated to open on June 2, 2010, but managers may extend the closure for another 186 day period.
In 2008 and 2009, managers used early in-season or indefinite closures in 19 and 20, respectively, of the 42 federal fishery management plans used by the eight regional councils to manage federal fisheries.  These closures have affected the harvest of over 35 commercially important species and have been used by all 8 fishery management councils on a diverse range of marine life; including mollusks, pelagic species, benthic species, diadromous species, and highly migratory species.  Closures can come with little or no warning and this approach is costing fishermen their livelihoods and states the vibrancy of fishing-based coastal communities in commercial and recreational sectors of fisheries. Furthermore, in both 2008 and 2009, fishing on 10 species managed under seven federal FMPs was indefinitely closed due to critically low stock levels as a result of past overfishing. 
Our fishermen and fishing communities deserve better. 
Catch share programs are the solution to this problem.  Catch shares end overfishing and rebuild stocks while allowing fishermen to stay on the water.  In a catch share program, participants are allocated a share of the fishing year's catch limit. With prior knowledge of a yearly amount allowed to be harvested, participants can decide where and when to fish. Planning trips in advance can better fit fisherman's personalized business models and can improve cost-efficiency.
Unexpected, early season closures have not been used for catch share fisheries. 
Catch shares are currently used in 16 federal fisheries under 10 FMPs.  Out of the eight federal FMPs that incorporate catch share programs as of 2009; only two had early season closures (Gulf of Mexico Reef Fish Resources and South Atlantic Snapper Grouper Fishery). However, both of these closures were for fishing sectors that were not managed under the catch share program.  In fact, those sectors managed by the catch shares were allowed to stay open for fishing while other sectors closed early.  Successes have shown a dramatic increase in season length after the transition to catch shares; the Alaska Fixed-gear Halibut and Sablefish IFQ program's season was extended from less than 48 hours to over eight months a year.
Rebuilding stocks is an important component of fisheries management, especially when so many stocks are currently overfished.  Without healthy sustainable fish stocks, the fishing industry will continue to see fewer days on the water and decreasing job stability.  Under traditional fishery management, the only way for a stock to rebuild has been through implementation of severe restrictions and often widespread time and/or area fishing closures.
Since 2001, a total of 16 federal fish stocks have been rebuilt. While this is good news, the costs during rebuilding were severe for fishermen and fishing communities.  Managers used strict restrictions, time and/or area closures for each of these 16 stocks in order to recover and rebuild. 
While closures have been used for stock rebuilding in the past, catch shares offer an alternative for fisheries.
Since participants in a catch share program are allocated secure portions of the catch limit in the beginning of the year, they can plan their season accordingly.  And effective monitoring and individual accountability of fishermen for staying within their allotted catch limit allows managers to limit the catch while keeping the entire fishery from closing prematurely each season as a penalty for overages.
So can catch shares lower the number of fishery closures needed to rebuild fish stocks? Yes!
2008 Closures Work Cited
2009 Closures Work Cited
Never miss a post! Subscribe to EDFish via a email or a feed reader.