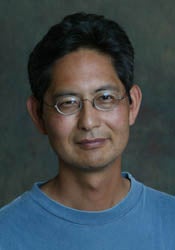 Rod Fujita, Ph.D
Director, Ocean Innovations
Environmental Defense Fund
A new study released today (Essington, 2009) supports the results of other studies showing the benefits of catch share management in fisheries (Costello et al., 2008; Heal and Schlenker 2008).
The paper looks for a response in biomass, exploitation rate, discards, effort, compliance with catch targets and landings in 15 North American catch share fisheries.
The paper did not find that these catch share fisheries, on average, reduced overall landings or that they increased biomass.  That seems to be because most of these fisheries were not overfished–so the overall catch would not be expected to go down, and biomass would not be expected to increase, because these were not management goals.  To test the hypothesis that catch shares can rebuild depleted populations, it will be important to analyze depleted fisheries, over rebuilding time frames.  In this study, only one of the 8 fisheries that had explicit overfishing targets was substantially overfished.
The study did show that catch share fisheries moved landings, exploitation rates, and biomass levels closer to their targets, whether they were above or below the targets.  Since some of the fisheries were above and some were below, these changes averaged out, resulting in small net changes.  The exception was discard rate, which appears to have dropped by about 30% in the small number of fisheries examined.
 While the results should not be over-interpreted due to the relatively small number of fisheries analyzed, the study's finding that catch share fisheries reduce variation in landings, exploitation rates, discards, and compliance with catch targets suggests that catch shares improve the ability of fishery managers to achieve management goals – very good news indeed.  If the goals are to reduce fishing to sustainable levels and rebuild depleted stocks, this study strongly suggests that catch shares will help managers reduce fishing mortality to sustainable levels and increase the biomass of depleted stocks.  The paper documents the fact that before catch-share implementation 3 of the fisheries in the study had exploitation rates that exceeded the target rates, but after catch shares were in place, all of the fisheries had exploitation rates below the target rate. 
The author used a rigorous methodology to examine these fisheries (before-and-after comparisons were complemented by comparisons within fisheries with non-catch share and catch share sectors, and with a meta-analysis).  As more catch shares are implemented and a greater diversity of fisheries under catch shares are studied with such methods, I anticipate that the author's observation that variance in management metrics is reduced by catch share management will be borne out.  This will translate into improved rebuilding of depleted stocks, prevention of overfishing, reduction in bycatch and discard, and even a reduction in the effects of fishing on habitats – if the management targets themselves are robust. 
A lot depends on the quality of the management goals and targets.  But sustainable catch limits – by themselves – have been difficult to implement, especially when they are imposed on overfished or overcapitalized fisheries, because of the high social and economic impacts associated with cuts in allowable catch.  Buyouts and other measures to mitigate these impacts have also been very difficult to implement, and seldom include conservation commitments or mechanisms to protect whatever conservation gains result.  Catch shares can ease implementation and help managers achieve management targets, even when fisheries are overcapitalized or depleted. 
Results from the new catch share program for Gulf of Mexico red snapper are instructive.  The red snapper fishery there has been chronically overfished for decades; so the goal has been to stop overfishing and rebuild the stock.  For the past three years the commercial sector has been fishing under a catch share program. NOAA announced in August that compliance rates are extremely high, that discards are down dramatically, and that stock recovery has been expedited.  This fishery is quickly recovering due to success in lowering catch rates (a goal that was elusive prior to catch shares), and fishermen may see increased fishing limits (meaning more fish to catch) next year.
As more overfished fisheries transition to catch shares over the coming years (including New England groundfish and Pacific groundfish), I expect we'll see that catch shares can and do help recover fish populations.
Literature Cited
Essington, T. 2009.  Ecological indicators display reduced variation in North American catch share fisheries Proceedings of the National Academy of Sciences DOI: 10.1073/pnas.0907252107
Costello, C., S. Gaines, and J. Lynham 2008.  Can catch shares prevent fisheries collapse?  Science Vol. 321, pp. 1678-1682.
 
Heal, J. and W. Schlenker 2008.  Sustainable fisheries.  Nature, Vol. 455, pp. 1044-1045