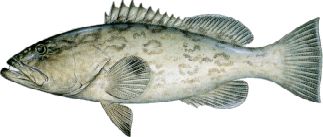 This morning the National Oceanic and Atmospheric Administration (NOAA) made one of the most significant decisions in the name of saving Gulf of Mexico fisheries, fishermen, and coastal fishing communities by approving a multi-species individual fishing quota (IFQ) program for Gulf of Mexico grouper and tilefish. The program will be implemented in January, creating one of the largest multi-species IFQ programs in federal waters of the continental U.S.
The grouper/tilefish IFQ will build on the successful record of the red snapper IFQ, which has already significantly contributed to the recovery of the stressed red snapper species. Together, the programs will offer even more conservation benefits than either program alone.
Fishermen are ecstatic and so are we. It has been a long process, but with support from fishermen (who voted in favor of the IFQ by more than 80%), managers (the Gulf of Mexico Fishery Management Council voted in favor of the IFQ by more than 75%) and environmentalists, NOAA is implementing a strong conservation program that is welcomed by many.