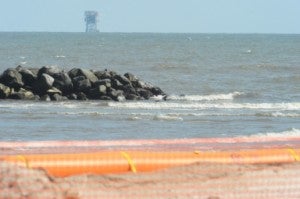 At the time of the BP oil disaster, the once-failing Gulf commercial red snapper fishery was beginning to rebound, in large part due to a catch shares program called individual fishing quotas introduced in 2007.  Before catch shares, fishermen competed against each other in a dangerous race-to-fish before the short seasons ended. Now, fishermen are assigned a percentage of an annual sustainable catch and have a year round season. Individuals decide when to fish their secure amount, and can trade their allotments with other boats, providing incentives and accountability to save fish and the marine environment.
The system works for fishermen and fish. Before, regulations forced fishermen to throw out millions of fish, wasted and dying. Fish were caught during short seasons and were sold in the market all at once, pushing down quality and fishermen's earnings. Now, far fewer fish are wasted, fishing costs are dramatically lower, and fishing trips are timed when seafood demand is high.  In short, opportunities for a healthy Gulf and fishing industry are possible again.
While all Gulf fishing businesses have been harmed, catch shares have cushioned the blow for fishermen during the BP oil disaster in the following ways, as non-catch share fishermen – like red snapper charter fishermen – are stuck dealing with another huge blow to their industry.
Tangible assets to make loss recovery claims: Catch shares have a transparent market price, which may help fishermen calculate defensible claims for the loss of value of their business and assets from the oil disaster. In contrast, fishermen under old rules may find it difficult to prove the expected value of this year's and future catches. This case is likely the first in which disaster claims can be based on catch shares.
Ability to trade fish now to make ends meet: Catch share fishermen in areas closed by the spill can trade their shares to others in the open Gulf waters, giving them the means to survive in the short term. In contrast, fishermen under old rules are stuck at the docks with nothing to trade.
Security to wait and fish later in the year: Catch share fishermen have a year round seasons and secure amount of fish, allowing them to save their fish for later in the year. For those under old rules, like charter fishermen, important fishing seasons are often concentrated during summer months, so fishermen that have been closed in by oil from Louisiana to Alabama have missed out on fishing for some prized fish and substantial fishing income.  (Regulators may re-open some fisheries to alleviate hardship caused by the oil disaster.)
Overall, catch shares help make fishermen more resilient to man- made disasters like the BP oil disaster and natural disasters like hurricanes.
Now more than ever, we need to improve fishery resiliency, reduce waste and make every fish count — for the environment and for fishermen. Catch shares are the best way to make this happen.