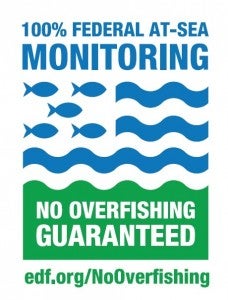 The Pacific Fishery Management Council took a significant step last week when they voted for the first time to move forward with a formal process to scope, set performance standards and eventually implement electronic monitoring for the West Coast Groundfish Individual Fishing Quota (catch share) fishery.  Why is that important?
The West Coast catch share program is now in its third year of operation, and one of its chief characteristics is that it is "100% Federally Monitored – No Overfishing Guaranteed." An authorized third-party observer who tracks the catch and ensures that all fish are accounted for accompanies each groundfish trip. West Coast fishermen are committed to the full accountability provided by observers, but they are struggling under the added costs that the federal monitoring requirement places on them. Electronic monitoring is seen as a way to save on costs, increase fishermen's ability to time their trips to weather conditions and market opportunities, and improve safety.
That's why EDF has been working with fishery managers, fishery enforcement personnel and NMFS to encourage development of cost-effective ways to gradually replace human observers with onboard cameras and supporting software systems. Last week's Council vote was a milestone, and EDF joins with West Coast fishermen in thanking Council members for taking this well-considered and vital step.