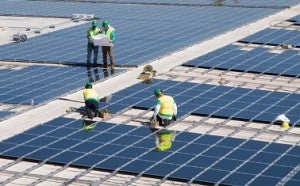 As the year draws to a close, I'm grateful for three climate breakthroughs from 2014 that give me hope that we can still turn the corner toward a stable climate before it's too late.
And I'm thankful to my colleagues at Environmental Defense Fund who crunched the numbers and determined how we can actually see global greenhouse emissions peak, level off, and begin to decline in the next five years.
EDF can't do it alone – it will take concerted action by allies and stakeholders around the world – and it won't be easy. But we can do it.
We know we can do this, because it's happening already:  Read More »