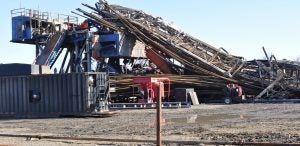 There are nearly a million active oil and gas wells in the United States, and if not correctly designed and maintained, they can leak harmful substances that will irreversibly pollute our land, air and water.
A new study published in the Proceedings of the National Academy of Sciences looked at data from over 100,000 wells and estimates that at least 14% experienced some loss of integrity, which could indicate a leak.
The study's authors were able to determine the functionality and health of these wells based on data collected from annular pressure tests. In fact, the study analyzed almost 500,000 pressure tests conducted across three different basins — one of the largest studies of well integrity conducted to date.