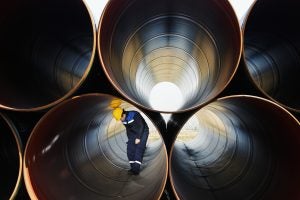 By Erin Murphy and Christie Hicks
As the United States moves toward decarbonization, cities and states must use all means available to reduce climate pollution, and natural gas utilities should be at the forefront of this rapid energy transition. Gas utilities are the subject of increasing scrutiny because plans to expand and fortify their infrastructure could lock in greenhouse gas emissions and costs for decades. As the industry reckons with its role in a decarbonized future, advocates, utilities and regulators alike are calling for a carefully-managed transition that avoids costly long-term investments. New York has been at the forefront of this effort, seeking to balance ambitious climate goals with outdated natural gas investment planning processes.
To help utility planners align business decisions with environmental targets, EDF engaged MJ Bradley and Associates to develop the Gas Company Climate Planning Tool, an innovative new framework for New York and other states.