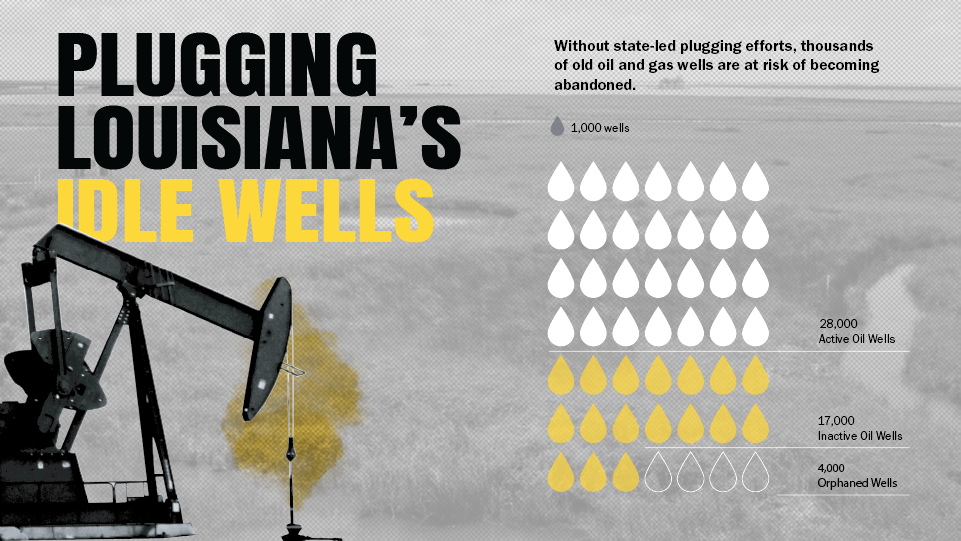 The Louisiana Department of Natural Resources has finalized new rules to help improve management of 17,000 non-productive oil and gas wells by encouraging their proper closure —an action that will create jobs, raise property values across the state and facilitate new clean energy projects.  
Louisiana has a long history of oil and gas development, with 50,000 wells distributed across the state and along the coast. The state has a responsibility to ensure none of these wells become an environmental or economic liability.
About a third of these wells are non-producing but registered as having future utility, meaning the operator claims that they could be economically productive in the future. As a result, the operator isn't required to plug the well. However, once wells are idled for more than three years, just one in five ever return to service. Often they will only see a tiny fraction of their former production levels.
Unplugged wells cause a host of economic, environmental and even public health and safety problems. They can leak methane and toxic air pollution, contaminate water, reduce property values and prevent other economic uses of the land.