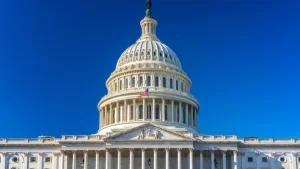 By Edwin LaMair and Grace Smith
The US Congress recently passed the Inflation Reduction Act of 2022, which takes bold action to address the climate crisis. Multiple independent analyses show the bill could reduce U.S. greenhouse gas emissions 40% below 2005 levels by 2030, providing important support for President Biden's goal of halving emissions by 2030.
Last week, the EPA requested public input on a key provision of the IRA — the Methane Emissions Reduction Program, MERP, — which works hand-in-hand with forthcoming EPA rules to cut methane from oil and gas operations through a fee on wasteful emissions.