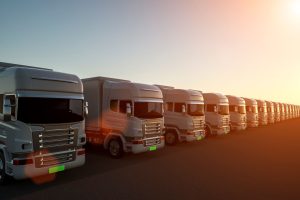 By Lauren Navarro and Tom Cackette
The Advanced Clean Fleets rule is a purchase requirement for medium and heavy-duty fleets to adopt an increasing percentage of zero-emission trucks. It will complement the previously adopted Advanced Clean Trucks regulation requiring manufacturers to sell ZEV trucks. Together the two regulations are the most important means of achieving Gov. Newsom's executive order requiring 100% of heavy-duty truck fleets in the state to be zero-emission, wherever feasible, by 2045.
We need these rules because heavy-duty trucks currently account for 26% of all smog-forming nitrogen oxide emissions in California and about a third of mobile diesel fine particulate matter emissions. They are also major producers of climate change emissions (about 8%) at a time when our planet cannot take any more climate change. Heavy-duty truck emissions are not evenly distributed — they tend to be concentrated in underserved communities, which are often located near warehouses, distribution centers, ports and major roadways.