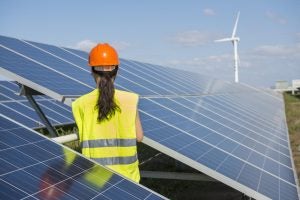 By Elizabeth B. Stein and Cole Jermyn
New Jersey, like many other states, has been hard at work developing a strategy to drastically reduce its own climate impact. The state's residents are already experiencing more than their share of climate change. With 130 miles of coastline, including population centers near much-loved beaches, more frequent extreme weather events are an existential threat to the state.
The state's Energy Master Plan identifies and coordinates efforts, in various parts of the economy, to achieve a sustainable pathway to substantial decarbonization by 2050. But a new study, proposed by the New Jersey Board of Public Utilities, that seeks to estimate the financial impact of these efforts to eliminate fossil fuels on gas and electric utility customers, is infected with methodological flaws and faulty assumptions that would put it out of step with the state's energy and climate policy.