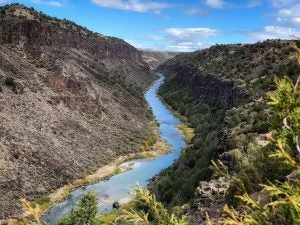 Earlier this year, U.S. Environmental Protection Agency released its proposal to dismantle significant portions of the Clean Water Act. Historic federal protections for some rivers and streams and wetlands will no longer be there — essentially allowing polluters to dump untold amounts of waste into our waterways unless state provisions stop them.
The decision could generate unknown repercussions to waterways across the country, and perhaps no state is more vulnerable than New Mexico.
The reason? New Mexico has very few surface water protections of its own, which means without federal standards, the state is facing an uphill battle to develop the tools it needs in order to step in and prevent polluters from contaminating water.