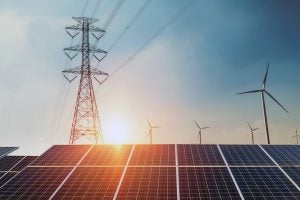 Today's energy system has become a liability we can no longer afford. As dependence on oil and gas restrains the response to Vladimir Putin's war on Ukraine, scientists on the Intergovernmental Panel on Climate Change this week issued yet another urgent warning that society is running out of time to avoid dangerous climate change caused by fossil fuel emissions.
Politicians and pundits say we must choose which problem to solve — protect the economy or protect the planet. But the twin crises of energy and climate have the same solution: the fastest possible transformation of our global energy system.
To those who want to prioritize the energy crisis, they must contend with the reality that there are no big spigots likely to be opened. Pre-Covid, oil and gas production were near record highs. Recent company announcements offer only marginal bumps in production, not enough to replace Russian oil or change prices at the pump.
And despite their rhetoric, neither producers nor their financiers show any interest in making the massive investments necessary to change these fundamentals.