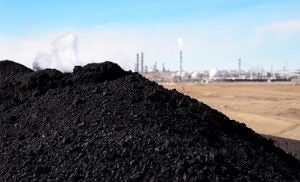 West Virginia Gov. Jim Justice just pitched a coal boondoggle to President Donald Trump. And boy oh boy, it's a doozy.
Justice, who made news recently for announcing at a Trump rally that he was switching from the Democratic to the Republican party, is a billionaire climate denier who owns a host of companies, including a golf course and casino and who put his children in charge of his empire while he is governor. Sound familiar?
He also owns several coal mines and was delinquent on $2 million in mine safety violations until a 2014 story by National Public Radio prompted him to start paying his fines.
So let's have a closer look at the governor's pitch. Turns out, it's a really lousy deal for American taxpayers and coal workers alike – while doing nothing for energy security. Read More »