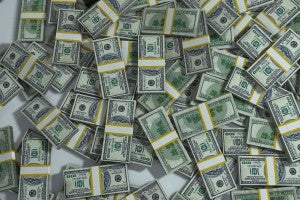 At FirstEnergy, too much is never enough.
According to one Wall Street analyst, the Ohio-based utility "benefitted substantially" from recent auctions by PJM, the electric grid manager in the Midwest and Mid-Atlantic. In fact, it appears the company's bounty for the next two years is $435 million more than it was projected to earn.
This is a direct result of FirstEnergy and other utilities' successful efforts earlier this year to convince PJM to change how its electricity auctions were structured.
After the Polar Vortex of 2014, when many power plants shut down because they couldn't obtain fuel over frozen pipelines or highways, the utilities argued PJM should provide higher payments for power plants that could provide reliable electricity in winter months as well as in the summer when air conditioning demands are high. The change, of course, would provide more revenue to coal-fired and nuclear-fired units that tend to run consistently, including FirstEnergy's old and inefficient power plants.
You might think FirstEnergy would celebrate its success in redesigned power markets. But you would be wrong. Despite the auction windfall, the company maintains it still needs the Public Utility Commission of Ohio (PUCO) to approve a $3 billion bailout from Ohio customers to keep its inefficient, dirty power plants running. Fortunately, it appears the PUCO staff has seen right through this request. Read More »