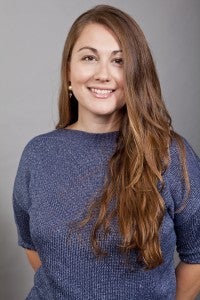 As we approach a new Congress, and a new Legislative Session here in Texas, the Heartland Institute and their pal the American Legislative Exchange Council (ALEC) are gearing up to reverse state renewable energy mandates across the country.
This comes as no surprise as ALEC has a reputation for supporting unpopular agendas, like current legislation it is pushing around the country that would mandate the teaching of climate change denial in public school systems. So while many Americans from differing political affiliations support an increase in renewables – a nearly unanimous 92% of voters, including 84% of Republicans – it seems fitting that ALEC would be on the opposing side.
While the American Wind Energy Association (AWEA) and the Solar Energy Industry Association (SEIA) are both members of ALEC, I wonder if they will join the ranks of Proctor & Gamble, Coca-Cola, Kraft Foods and a whole host of companies who have since parted ways with the "shadowy right-wing front group."
And it's not just ALEC that runs off its members. As we wrote back in April, GM announced they were pulling their funding from the Heartland Institute, citing Heartland's climate change denial. Of course, weeks later Heartland doubled down on their denial with a series of billboards comparing climate change admitters to the likes of Ted Kaczynski, Charles Manson and Osama bin Laden.
So this ALEC-Heartland partnership is truly a match made in…well…
Adding to ALEC's list of anti-environmental goals – including promoting legislation to kill climate policies and providing the framework for legislation that would prevent the Environmental Protection Agency from regulating toxic coal ash – it now has its sights set on the 29 states that have renewable portfolio standards (RPS) and mandates in place.
And in typical Orwellian fashion this fight is dubbed the "Electricity Freedom Act," as they deem state standards requiring utilities to get a portion of their electricity from renewable power "essentially a tax on consumers of electricity." James Taylor, the Heartland Institute's senior fellow for environmental policy, said he was able to persuade most of ALEC's state legislators and corporate members to push for a repeal of laws requiring more solar and wind power use on the basis of economics, claiming that, "renewable power mandates are very costly to consumers throughout the 50 states, and that alternative energy, renewable energy, is more expensive than conventional energy."
But whose freedom are they really protecting and whose freedom are they hindering?
Freedom to Save Money
In Texas, which passed its RPS in 1999 as Senate Bill 7, and whose renewable goal was met within the decade (six years earlier than targeted), renewable generation has reduced wholesale and retail energy prices during some periods and been instrumental in moderating price increases during periods in which the cost of natural gas was increasing. Furthermore, as the states own Public Utility Commission (PUC) clearly outlines in its Report to the 81st Texas Legislature entitled Scope of Competition in Electric Markets in Texas, "prices are lower Electric Reliability Council of Texas (ERCOT)-wide when there are large amounts of wind energy being produced, and for each additional 1,000 megawatt (MW) of wind that was produced, the analysis showed that the clearing price in the balancing energy market fell by $2.38."
In Michigan, the Public Service Commission has concluded that its current RPS law – 10% by 2015 – is saving money for energy customers. The Commission determined that new coal plants would cost ratepayers about 13.3 cents per kilowatt hour. But the new renewable plants under contract were coming in at about 9.1 cents per kilowatt hour.  Same for California where their PUC has concluded, based on the current 2011 RPS Solicitation, costs are decreasing, making renewable energy more competitive with fossil fuels. Xcel, the largest utility in Colorado, says that the state's renewable energy standard will ultimately save their consumers as much as $100 million over 25 years.
Furthermore, there are many factors that influence electricity rates. In an analysis of utility rates, economists Ernst Berndt, Roy Epstein, and Michael Doane identified 13 reasons why a utility's rates may be higher or lower than the average. They include things like the average use per customer, age of the distribution system, generation resource mix, local taxes and rate of increases prior to any implemented RPS, so faulting renewables for high energy prices is a bogus claim. According to Richard Caperton's analysis at the Center for American Progress, there is no data showing a nationwide pattern of renewable energy standards leading to rate increases for consumers. Instead, the data show that these standards do not cause electricity rates to go up faster than they otherwise would have, and that the standards are not responsible for electricity rates increasing faster than average.
When the Texas PUC voted in October to raise the wholesale electric price cap to $9,000 to encourage new fossil fuel plants, which would certainly raise costs for consumers, ALEC and Heartland weren't rushing to "free" Texas electric customers from higher costs. There was not even a comprehensive analysis of consumer impact done before that vote and the estimates of those costs have varied – from $4-$5 per household to an increase amounting to $48 to $50 per month for an ordinary Texas household.
Freedom to Make Money
Another benefit to consumers is the fact that distributed renewable generation is the only type of generation for which consumers can be directly compensated. So not only are their bills lower, they are receiving payments – as is the case in California, where the California PUC made "feed-in tariffs" available for the purchase of up to 480 MW of renewable generating capacity from small facilities (1.5 MW or less) throughout the state.   These feed-in tariffs present a simple mechanism for small renewable generators to sell power to the utility at predefined terms and conditions, without contract negotiations.  Additionally, customers can get a return for the rooftop energy they produce but do not use, called a Net Surplus Compensation (NSC) rate.
In New Jersey, when a renewable energy system produces more electricity than the customer actually uses, the customer will be compensated with credits at the full retail value of the electricity for the production over and above what they use.
For states that don't have explicit net metering requirements, renewable standards and mandates should be stronger, not weaker. Renewables are good for energy consumers. But it's clear that as they help lower electricity prices, they aren't so good for traditional fossil fuel generators who would prefer to make as much money as possible.
Speaking of Money
It is no surprise, then, that these same fossil fuel interests are the ones who fund Heartland and ALEC. Peabody Energy, the largest private-sector coal company in the world, was the 2011 winner of ALEC's Private Sector Member of the Year Award, and served as a "Chairman" level sponsor of the 2011 ALEC Annual Conference, which in 2010, equated to $50,000. ALEC also has received $1,474,200 from ExxonMobil since 1998. The foundations controlled by the billionaire Koch brothers gave ALEC over $200,000 in 2009 in addition to the undisclosed membership dues paid by Koch Industries. Not to be left out, Heartland gets love from the Koch brothers too. In its 2012 Fundraising Plan, Heartland received $25,000 from the Koch Foundation in 2011 and a projected $200,000 for 2012! It also received $25,000 from the US Chamber of Commerce, and $2,500 from Marathon Petroleum.  Listed "sponsors" for the Heartland Institute's 2009 "International Conference on Climate Change" amounted to $47 million from energy companies and right-wing foundations, with 78% of that total coming from the Scaife Family of foundations.
And let's not forget that when it comes to subsidies, ALEC and Heartland aren't complaining about the billions in taxpayer dollars that go to fund their fossil fuel friends. In my recent blog, I highlight that from 2002-2008, the fossil fuel industry received $72.5 billion in subsidies, many written into the permanent tax code, while traditional renewables like wind and solar received $12.2 billion over that same time. And, in a recent EDF video on the Triple Bottom Line Benefits Of Clean Energy, we highlight the fact that the fossil fuel industry receives 75 times more subsidies than clean energy sources. Since 1918, oil and gas have received $442 billion compared to the 5.6 billion renewables have received since 1994.
If ALEC and Heartland were really about free markets they would support true competition and innovation and not try to suppress their competitors to monopolize the energy market for their fossil fuel cronies. I suppose freedom to them is just a façade.