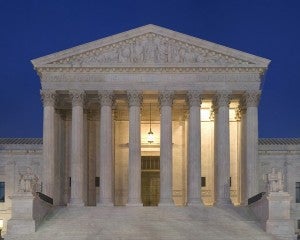 Over the past several months, we've been providing updates on the ongoing litigation surrounding Order 745 – a vital, federal rule on demand response. As a low-cost, environmentally beneficial resource, demand response relies on people and technology, not power plants, to manage stress on the electric grid during periods of peak energy demand. Simply put, demand response pays people to conserve energy when it matters most – a win-win for people and the environment.
But this critical energy management tool has also been subject to an amazing amount of scrutiny (which we've covered here, here, and yes, here, as well). In short, the thorny issue boils down to this: a recent court decision found that the federal agency responsible for regulating demand response didn't have the authority to do so.
When the decision came down, many were shocked. The general assumption had been that this agency (known as the Federal Energy Regulatory Commission or "FERC") certainly was within its rights to issue Order 745, a set of rules for how demand response would function in our nation's energy markets.
And last week, the United States Solicitor General sided with the "general consensus" on Order 745. Read More »