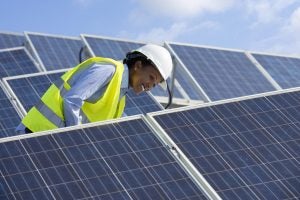 When the Illinois General Assembly met last week, lawmakers addressed the COVID-19 crisis among other priorities. This is, above all, a public health crisis and a human tragedy. More than 100,000 people in the state have been infected with this virus, and heartbreakingly more than 4,000 Illinoisans have lost their lives to it. We salute all of those working to combat this insidious virus.
Of course, the crisis also extends to our economy. Unemployment numbers rival those of the Great Depression. Businesses are fighting to stay afloat. Households face tough choices to afford essentials like rent, utilities and groceries.
A plan to stimulate the economy is urgently needed. Yet, the approach we take will have lasting implications. State leaders need to act quickly — but with an eye toward the years and decades ahead.