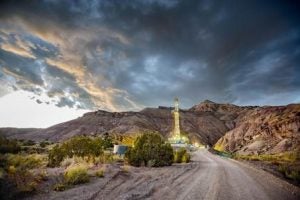 By Nini Gu
Colorado's oil and gas regulators face an important decision that will determine whether the state can continue to successfully cut methane emissions and reach its statutory climate targets.
In 2021, Colorado's Air Quality Control Commission adopted a rule that limits how much greenhouse gas can be emitted per barrel of oil and gas produced. However, the 2021 GHG intensity rule left open the critical question of how oil and gas operators can demonstrate that their emissions comply with the new standard.
Allowing companies to determine for themselves how to measure and report emissions without strong guidance and a requirement to use direct measurement data threatens to undermine the intensity standard and set a bad precedent for other jurisdictions — in the U.S. and abroad — that are looking to implement performance-based standards.
Fortunately, the Air Pollution Control Division is now undertaking a GHG Intensity Verification rulemaking to address this glaring omission, offering the opportunity to create a program based on best-available science and grounded in real and meaningful outcomes.
This GHG Intensity Verification Rule must be accurate, reliable and capable of directly quantifying the volume of real-world methane emissions so Colorado can make informed decisions to protect communities and the climate.