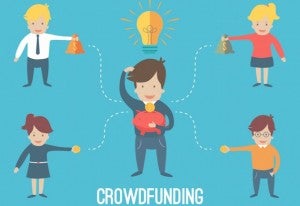 By Andrew Strong, VP of Strategy & Business Development at LOHAS Capital
On May 16, 2016, the final piece of the Jumpstart Our Business Startups (JOBS) Act took effect and drastically changed the investment landscape by allowing equity crowdfunding. Equity Crowdfunding is a way for a large number of individuals to invest in a startup, for as little as $100 each, in exchange for a share of the company's value.
Four years in the making, the new rules now allow companies to raise money online by accepting investments from both accredited investors (the 2 percent of Americans worth at least $1 million, who earn more than $200,000 per year) and unaccredited investors (the 98 percent of Americans with less wealth). This new investment model could have huge implications for cleantech entrepreneurs, and everyday Americans who want to participate in the next big energy innovation.