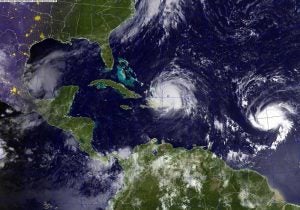 By Agustín Carbó and Amalia Saladrigas
The Atlantic hurricane season is under way and scientists predict it will be one of the strongest in recent memory, as climate change makes more frequent and severe storms the new normal. For communities across Puerto Rico, already battered by an array of crises, the need to plot a more resilient future is urgent.
Energy is a critical lifeline for Puerto Ricans, and residents' health and well-being depend on a stable and reliable source of power. Previous disasters, from hurricanes to earthquakes, have shown how unreliable and fragile the current centralized energy system is.
Now, the archipelago has an opportunity to reimagine its electric infrastructure in a way that puts communities first with more sustainable and resilient solutions.