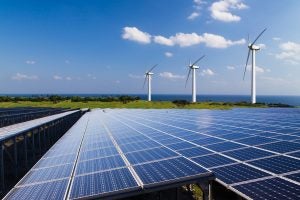 It's been 100 days (and counting) since Secretary Perry ordered the U.S. Department of Energy (DOE) to conduct a 60-day study of the U.S. electricity system. We expect the final report to be issued any day now.
The initial focus of the study was clear: to determine whether renewable energy policies or regulations have accelerated the retirement of coal and nuclear plants. Perry himself admitted the so-called study was intended to reassess "politically driven policies driven by a hostility to coal," implying he intends to use the study to discriminate against renewables in favor of dirty, expensive coal.
But a bombshell recently hit. A leaked draft of the study seems to contradict Secretary Perry's pro-coal thesis and rhetoric.
The draft is thoughtful, and it boils down to some conclusions that Secretary Perry's political appointees – ahem, editors – will be hard pressed to massage into policy recommendations that call for more coal. Namely, America's grid reliability remains strong with more clean energy and less coal. Read More »