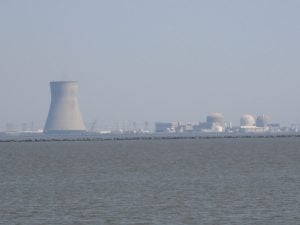 BLOG UPDATE – DECEMBER 20, 2017
PSEG's bill aimed at subsidizing its two aging nuclear power plants was passed out of New Jersey's Senate Environment and Energy Committee and Assembly Telecommunications and Utilities Committee today, December 20. If enacted, this customer-funded bailout would require all New Jersey electric customers to pay $300 million for an unlimited number of years to keep the plants in operation, adding an extra $40 a year to each customer's electric bill.
The availability of low-carbon energy and local jobs are both legitimate reasons to be concerned about the premature retirement of New Jersey's nuclear plants, but a customer-funded bailout is not the answer. A time-bounded zero-emissions credit, tailored to worker protections, community considerations, and a commitment to accelerate the adoption of clean energy should have been considered. Though PSEG admits these plants are profitable, the utility giant still hasn't provided any documentation or analysis to show these facilities are in need of financial assistance.
December 12, 2017 – The New Jersey State legislature is entertaining a lame duck proposal by the Public Service Enterprise Group (PSEG), the parent company of New Jersey's largest utility, Public Service Gas & Electric (PSE&G) to subsidize two PSEG nuclear plants and to have it paid for by New Jersey electricity customers – in other words, a customer-funded bailout.