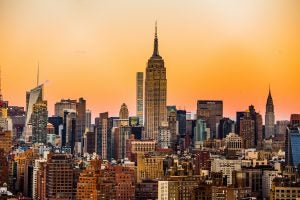 President Trump's administration dubbed last week "Energy Week," including a theme of "energy dominance." Instead of exploring America's clean energy potential, we're waiting for the July release of a report by the U.S. Department of Energy (DOE) examining whether the early retirement of power plants and impact on grid reliability can be blamed on requiring coal plants to reduce pollution while incentivizing clean energy sources. Taken together, and with the fact that the president pulled the country out of the Paris Agreement, America's energy agenda gives me pause and cause to worry.
We don't yet know what the DOE report is going to say, but judging from Secretary of Energy Rick Perry's past stance on energy and his latest statements on the matter, it could suggest that the coal industry that has long-been economically uncompetitive due to oversupplied, cheap natural gas, could be propped-up to spew toxic emissions into the future.
Here is the reality: climate change is not a political issue; it is the single greatest threat we face as a generation. Clean energy is our best option to prevent the environmental situation from getting worse because it is at the core of every climate issue. Fortunately, Americans agree on this, and know something must be done.
New York is one example of how Americans and their businesses can "dominate" on their own and help determine the nation's clean energy future. Moreover, their united effort reflects American spirit and innovation – not just during an "energy week," but every day.
[Tweet "How 'Energy Week' could learn from state clean energy leaders"]
In the years since Hurricane Sandy, New York State and New York City have each committed to reduce greenhouse gas emissions by 80 percent by 2050 while increasing clean energy and energy efficiency in buildings.
And, most importantly, New York backs-up its commitments by allocating funds toward programs, incentives, and projects to accelerate the transition to renewables where it is needed most:
Since 2012 the State's solar capacity has increased five-fold (from 175 megawatts to 1,000 megawatts) as a result of Reforming the Energy Vision (REV), New York's initiative to build a more reliable and resilient electric system.
Through its OneNYC plan, New York City has committed to installing 100 megawatts of solar on public buildings and to help private buildings put 250 megawatts more in their premises by 2050.
The New York City Housing Authority has plans to install 25 megawatts of solar in public housing properties over the next 10 years as part of the Renew300 program established by the Department of Housing and Urban Development.
New York City's Department of Citywide Administrative Services (DCAS), is dedicated to implementing projects in state facilities, such as the recently established Retrofit Accelerator to help private adoption of distributed energy resources.
Policies implemented so far in New York have created well over 10,000 jobs in the local solar energy, with another 70,000 working to improve energy efficiency.
Locally, these programs will do more than just prepare New York for potential extreme weather events.  They will position the state to be a domestic leader in the clean energy space – especially in the northeast – home to businesses and jobs that will grow our economy.
And with domestic leaders like New York, the U.S. can be better positioned on the global energy field, which now includes clean energy as a major player.
Photo source: Michael Discenza