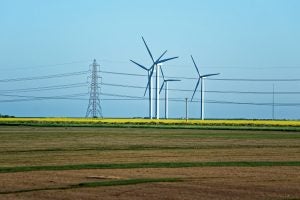 Crain's Cleveland Business first published this op-ed on July 16, 2017. 
Ohio long has been a bellwether state. Politically, no state during the past 120 years has picked more winners of presidential elections. Ohio also reflects the nation's diverse and evolving set of energy resources. In particular, this past year Ohio became ground zero in the electricity wars. Its utilities are seeking subsidies for uneconomic power plants, setting up a lively federalism debate about when states can encourage specific energy technologies. Meanwhile, Ohio manufacturers and customers are seeking to break up utility monopolies, provoking discussions about the role of competition in electricity markets.

Ohio's largest utility, FirstEnergy, has frequently approached the subsidy trough, initially to bail out a nuclear reactor and several coal plants. The Federal Energy Regulatory Commission rejected that $4 billion plea, noting it would distort regional electricity markets. FirstEnergy then asked the Public Utilities Commission of Ohio for the same amount, but this time as free money that might help the debt-burdened utility improve its credit rating. When the PUCO approved only a small portion of that subsidy, FirstEnergy then asked for more subsidies to keep operating its two uneconomic nuclear reactors. The most recent effort faced fierce opposition and has stalled.
[Tweet "Ohio electricity battles abound"]
AEP has joined some of these subsidy appeals and recently led an additional, multi-utility legislative campaign to bail out two coal-fired generators built in the early 1950s. The potential cost of bailing out the power plants is high and long-lasting: Ohio manufacturers and consumers calculate this legislative proposal would cost businesses and families in Ohio "as much as $256 million (or more) per year in rate increases for decades."
The bill likely will be revived in the fall.
The utilities also saw opportunity in the fast-tracked budget bill, trying to sneak in a provision that would give higher rates to utilities facing problems. Even the Legislative Service Commission admitted the provision would have led to electricity rate increases. Put another way, customers would have had to pay to correct the utilities' bad business decisions, like building coal plants as natural gas prices were plummeting. The legislature fortunately removed this from the budget bill. 
Put another way, customers would have had to pay to correct the utilities' bad business decisions.
Ohio is a deregulated state, meaning electricity generation is a competitive enterprise. FirstEnergy and AEP initially embraced competition and were willing to rake in profits. But as natural gas has gotten cheaper, the utilities have sought protection for their now-uneconomic coal and nuclear plants. Of course, natural gas generators oppose such subsidies and argue for protecting competitive electricity markets. Consumer groups, most manufacturers and environmental advocates also oppose these subsidies.
Worried they might not obtain outright subsidies, AEP and FirstEnergy also are discussing ways to overturn Ohio's deregulation laws, allowing them to regain monopoly control of Ohio's electricity generation and receive guaranteed profits. In contrast, a unique combination of consumer groups – Ohio Manufacturers Association (OMA), Ohio Consumers Council and AARP – is seeking to strengthen electricity competition in the state.
The future of electricity markets is at stake in Ohio, and the results of these contrasting legislative proposals will influence emerging nationwide discussions about new utility business models. As electricity markets evolve, will power be controlled by risk-averse monopolies or by entrepreneurial competitors?
Rather than subsidize the old and dirty power plants, Ohio should invest in modern energy innovations. A smarter, more efficient energy future would embrace new grid modernization technologies, enhance the state's economic development, cut power costs and reduce pollution. If state legislators and regulators embrace that energy vision, the fierce debates suggest that as Ohio goes, so will go the nation.